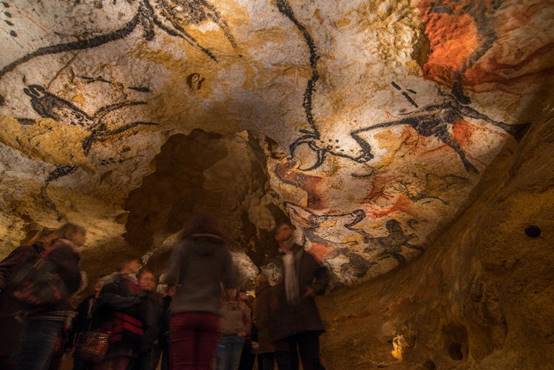 Public can now have acces again to the reproduction of the Lascaux Cave - Photo : Dan Courtice
After 3 years of work,
The International Center of Parietal Art
Lascaux
, in Dordogne (24), has
reopened to the public on Thursday December 15 2016
.
This new version reproduces 100 % of the orginal cave thanks to the art of Périgord facsimile workshops.
The visit features new technologies (image, virtual) with a 3D screening room. It allows visitors to better understand the importance of the cave's cultural and historic issues.
Entrance fee: 16 €
.
It is free for children - 5 yr old and it costs 10,40 € for 6-12 yr old children.