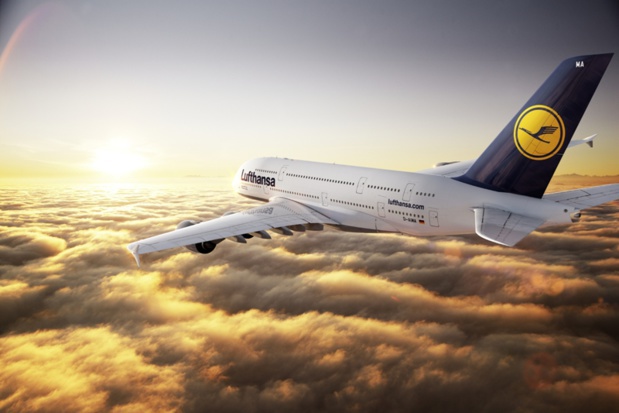 With the establishment of an added fee for reservations made via GDS, the group Lufthansa is getting the cold shoulder of the entire profession. DR Lufthansa
There's a bitter back to work awaiting travel agents working with the companies of the Lufthansa group.
Between now and
Tuesday September 1st, all of the reservations made via GDS will be taxed 16 euros.
A sensational announcement made last June that had aroused the wrath of the entire profession, from the SNAV to ECTAA.
In fact, the organism filed a complaint to the European Commission.
But the procedure has not yet succeeded.
"We are a bit worried, but the summer season is not ideal to make this type of decision,"
remarks Ewa Grabiak, Legal Adviser at Ectaa.
Furthermore, she adds that the surtax will not be refundable. And is disappointed by Lufthansa's decision to redirect travel agents back to its corporate website.
Meaning that retailers will no longer have access to the PNR data to make changes.
"This website does not offer services similar to those of a GDS."
Some countries are exempt thanks to a legal loophole
So retailers must give in to Lufthansa's decision, with no possible repeal, as admitted Georges Rudas, France's CEO of Amadeus.
On their end, French travel agencies did not hide their anger. Some are even considering boycotting.
In England, a corporate grouping even ordained a
"period of non-cooperation"
with the group's companies according to Travel Weekly.
Based on an estimate of BCD Travel, these new fees could lead to a surcharge of
28 million euros for its clients.
Others attempt to take legal actions.
The German association ASR called onto the European Commissioner on Competition to stop the decision made by the Lufthansa group. Another European deputy, Claudia Tapardel, also raised the question on how these fees could generate unfair competition.
Eight online agencies have also come forward, particularly the powerful ones such as Lastminute.com, Odigeo or Edreams. They assigned the law office Simmons&Simmons, that considers the initiative of the German group's action to be
"openly illegal."
These eight online agencies issue more than
4 million tickets annually for the group, meaning 1/6 of its business turnover.
However, some countries managed to temporarily avoid this tax, deeming it illegal because
it violates the principles of pricing parity.
These countries include
Brazil, China, Hong Kong, Iran, Yemen, Lybia, and New Zealand.
Lufthansa makes 70% of its sales via GDS. It assures that it could save up to 100 million euros annually if travel agencies made reservations via its own website. And, as of now, the group is recording no decline in sales from tourism professionals.