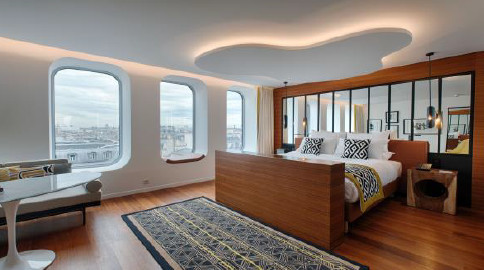 Rooms at the Renaissance hotel of Paris République are decorated in the style of local artist ateliers - Photo : Marriott International
A
new Renaissance hotel opens in Paris, in the République neighborhood.
It is
Marriott International's
sixth facility
in the French capital.
Located next to the Marais and Canal Saint-Martin, it has 121 rooms spread out over six different ranges. The rooms' decoration is inspired by the ateliers of local artists.
The facility is also home to a restaurant, bar, and Spa O. The rate for one night begins at €320.
Paris : un nouvel hôtel Renaissance ouvre ses portes à République