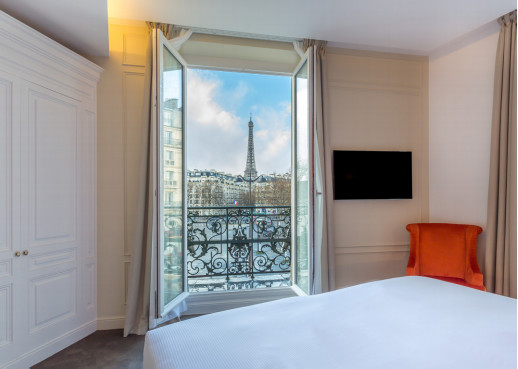 Hotel La Comtesse is located right next to the Eiffel Tower and Champs de Mars - Photo : Hôtel La Comtesse
In early June 2016, a 4 star hotel opened in the 7th arrondissement of Paris:
Hotel La Comtesse
.
This facility has 40 rooms
. Its decoration is of 18th century inspiration, the era in which duchesses, marquises, countesses and baronesses met in salons.
The hotel is set inside a Haussmann building, near the Eiffel Tower, Champ de Mars, Dome of the Invalides, Rodin Museum and Orsay Museum.
The rate of one night begins at
€179 with breakfast starting at 19 euros per guest.
Paris : l'Hôtel La Comtesse ouvre ses portes dans le 7e arrondissement