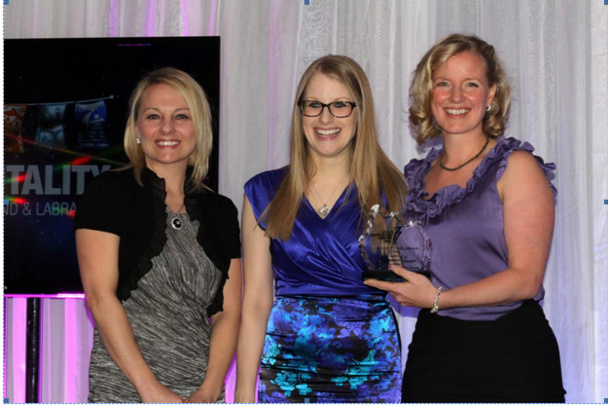 2014 marks Adventure Canada's 20th anniversary
in Newfoundland & Labrador and it's already proving to be a celebratory year in more ways than one.
The expedition company was recently honoured with the 2014 Cruise Vision Award at Hospitality Newfoundland & Labrador's annual
Tourism Excellence Awards Gala
on February 28th in Gander.
The award is presented to leaders who demonstrate a meaningful commitment to the provincial cruise industry.
This is Adventure Canada's second honour
from Hospitality Newfoundland & Labrador, having previously won the Cruise Vision Award in 2007.
Adventure Canada is a family-owned adventure travel company
specializing in land-based and small ship cruise adventures
into the world's far-off places, including the Arctic, Antarctic and the Galapagos Islands.
The Canada-based expedition cruise company offers local programming across the country, including trailblazing land and sea itineraries highlighting the wonders of Newfoundland and Labrador, the Northwest Passage and more.
For more information about the Cruise Vision Award or Adventure Canada's programs in Newfoundland and Labrador, visit www.
adventurecanada.com