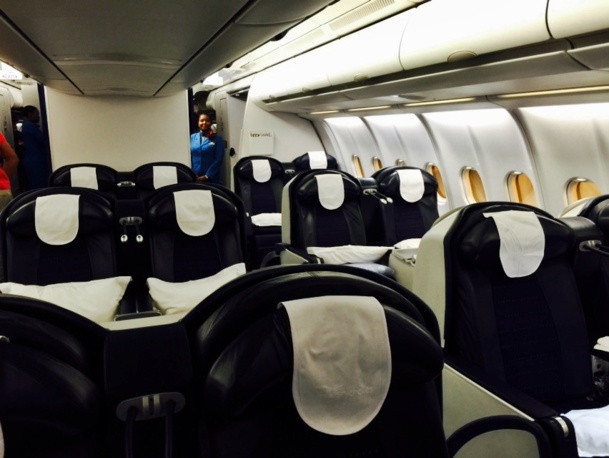 The aircraft is equipped with 18 seats in Business Class (reclinable by 180 degrees) and 236 seats in Economy. /photo JDL
The Etihad Airlines lounge in Paris now hosts (quite well) the passengers of Air Seychelles.

There's nothing to point out in terms of comfort or equipment.

However, it seems that communication with the boarding desk and the Lounge is a bit erratic that night for the last flight.

Business passengers are told that boarding has begun when it actually didn't once they get there.

So they have to wait close to 15 minutes in the room before boarding, a bit of a shame…

But let's not ruin our enjoyment. The reception by Air Seychelles' air crew at boarding is of an extreme kindness and warm friendliness.

We already feel on vacation when boarding…

The Paris-Mahé line is operated on an Airbus A 330-200 that belongs to Etihad and operates a 1:30 hour layover (closer to 2 hours) in Abu Dhabi.

This night flight leaves Paris Charles de Gaulle on Wednesdays and Saturdays (see box below with flight schedule) and returns on Tuesdays and Fridays.

The aircraft is equipped with 18 seats in Business Class (reclinable by 180 degrees) and 236 seats in Economy.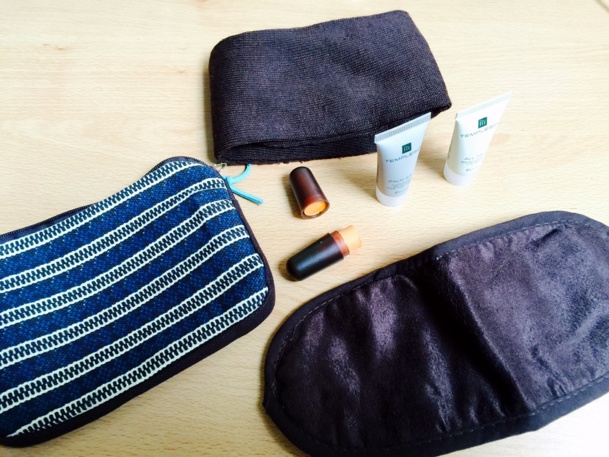 A toiletry case with the essentials: eye mask, socks, toothbrush and various lotions…/photo Jdl
Small, colorful brown and white striped cases do the trick and contain the essentials for the trip: tooth, socks, lotions…

Worth mentioning the great menus onboard, with specialties, especially the fish dishes.

The wines are not exceptional but enjoyable nevertheless…

As for the trip, it is practical not having to get off the place during the stop in Abu Dhabi.

No need to take out luggage, unload, or wait in the hall for boarding.

Since it's such a short stop, don't expect to do anything during the wait. Forget intensive shopping!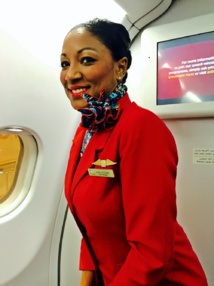 Hilary Voncere is the captain of this incredible Air Crew and makes sure passengers are taken of perfectly…/photo JDL
But that doesn't mean you can keep sleeping if you had already started snoozing.

This stop means a change of crew members, checking an incalculable number of things, cleaning with a maintenance team that comes onboard to vacuum, dust and so on.

If you were able to resist to that, then the procedures and take-off will end up waking you up completely.

Breakfast is served one to two hours before arrival. Onboard, language diversity abides: the crew is bilingual French/English even trilingual with creole! Giving some of the best announcements…

Maybe one point of criticism: the entertainment program. The movies, especially new releases, are not very up to date.

But the service (I insist), the kindness (we met four different crews) and the friendliness of the personnel make these small details secondary.

In terms of personnel, nothing to change: we would go to the end of the world and back with this amazing crew.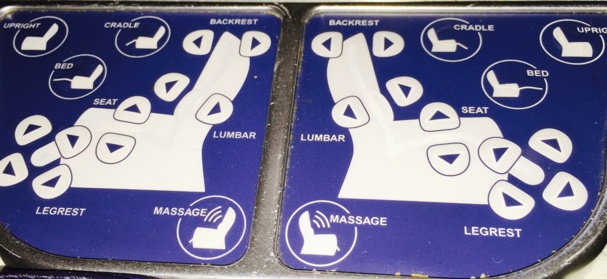 Creole Atmosphere and Air Crew
 French, English, Creole spoken onboard
 Comfort of the new Airbus 330 - 200 dual-class
 Creole and international inspired meals
 18 seats in Business Class: Pearl Class 2 - 2 - 2
o Meal menu
o Bed seats with integrated massage and lumbar support
o On-demand video/ individual power outlet 110 V
o Access to Etihad & Air Seychelles lounges
o Limousine service in Paris and Parisian region
 236 seats in Economy Class : 2 – 4 – 2
o Individual Screens– On Demand Video
o 81 spacing between seats
 2 lounges in Mahé : « Vallée de Mai » lounge and VIP Facility
 International Baggage Limit: Business 40 kgs, Economy 30kgs
15kgs of sports equipment authorized for free
Contact airline for more information