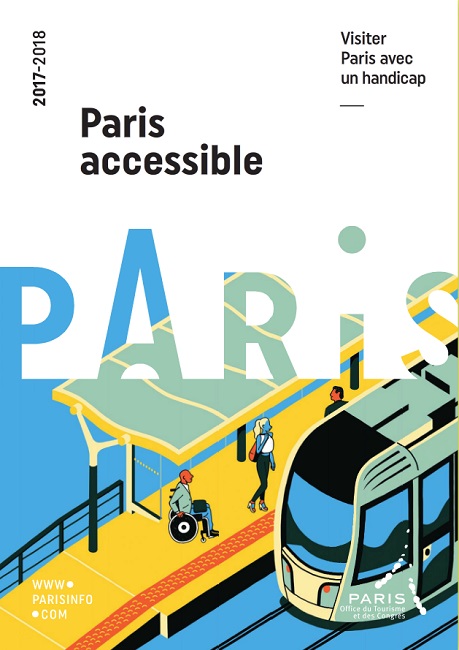 Online copy of "Accessible Paris" travel guide available on the Paris Tourism Office website - DR
Paris Tourism Office updated its travel guide "Accessible Paris" entirely dedicated to disabled travellers.
First published in 2011, this 28-page manual tells you all you need to know to explore Paris, to live, dine, have fun and shop in the city if you are disabled.
This travel guide also features samples of touristic itineraries by the Seine river specially designed for people in a wheelchair.
The guide is available (both French and English versions) at the Tourism Office. You can also download it on PARISINFO.COM, in the
Paris Pratique
section
http://www.parisinfo.com/paris-pratique/visiter-paris-avec-un-handicap
"Accessible Paris" completes seven online documents about tourism in Paris for disabled people.
New in 2016 : A4 format copies with big fonts Braille (French) versions of the guide are available upon request at Pyramides front desk if you visually impaired or if you are blind.