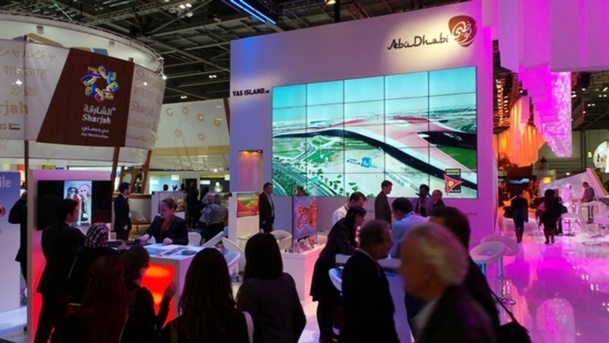 WTM, Senior Director, Simon Press said: "The rate at which exhibition space is being booked suggests that WTM 2014 is poised to be even bigger and better than last year.

"WTM 2013 was a record year, with participant numbers up 5% to more than 50,000, and the event facilitated more than £2.2 billion in industry deals.

"The gathering recovery in the global economy and upbeat feedback from exhibitors at this early stage gives us confidence that 2014 could be yet another record year."

New exhibitors for WTM 2014 - which takes place between Monday 3 to Thursday 6 November - come from across the globe and different market sectors, including Hanatour from South Korea and Greenlife Tours from Ireland.

Furthermore, Ajman – one of the seven emirates of the United Arab Emirates – will be making its WTM debut. While Macedonia will return to WTM after a three year absence.
Egypt has increased by a massive 22%

The Global Village region has also signed several new exhibitors in January, including Maltese accommodation agency Busyrooms and international B2B group specialist G2 Travel.
Returning to the Global Village with increased stand space are Travco and Special Tours. Destinations expanding their exhibition space include Egypt – which has increased by a massive 22%.
The Europe and Mediterranean and UK & Ireland sections already have eight new exhibitors, compared to just one at the same stage in 2013.
They include the development agency for Turkey's Bursa, Eskisehir and Bilecik regions; UK-based Star Tours and Airport Transfer Cars Ltd; and France's Château Maison Noble St. Martin.
Joining them will be Inova Hospitality, which represents luxury hotels and resorts in Greece and Spain, and Germany's Miller Incoming.
Furthermore, The Travel Tech Show at WTM 2014 will be a whopping 20% bigger than 2013's inaugural event, maintaining its position as the largest dedicated travel technology event in the UK.
Several existing exhibitors have re-signed for 2014 including Wirecard, CodeGen, Illusions Online, Pegasus Solutions, Comtec, Open Destinations, TravelSim and HitchHiker Software.
The Travel Tech Show at WTM's events programme last year drew more than 8,000 (8,101) attendees – a massive 88% increase on 2012.
The 2014 events programme is set to be even more popular, with an increased focus on mobile technology.
Website :
www.wtmlondon.com