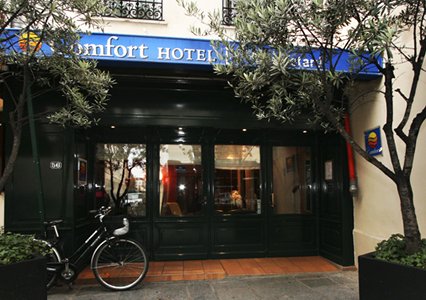 After having set up in France in 1993 with the buyout of the brand Primevère Hotels, Choice Hotels integrated around
one hundred hotels in its network
but its development has accelerated recently.
Indeed, the chain has the objective of becoming a major player of the European hotel market by developing its various clienteles and recruiting new franchisees in Western Europe, in order to create a park of 250 hotels in the coming years.
This impulse was considerable in France during the year 2015.
"This year we opened close to 20 hotels all over France - explains Isabelle Rochandelet, vice-president of Choice Hotel of Western Europe, some are located near major cities, especially in the Parisian region with the Quality Only Suites CDG Airport at Roissy-en-France or the Comfort Hotel Sixteen Paris Montrouge, and close to Lyon with the Comfort Hotel Stadium Eurexpo Lyon at Meyzieu.
We also recently inaugurated two new hotels in Haute-Savoie: the Comfort Suites Porte de Genève in Annemasse and the Comfort Suites Annecy-Seynod in Seynod, along with brand-new hotels in Toulouse: the Quality Suites Toulouse Nord-Ouest and the Quality Hotel Toulouse Sud as well as in Belfort, the Quality Hotel Belfort Centre.
The ideal situation for us is to multiply the network on destinations where we weren't located yet, or not enough, and, of course, to be present on regions that are more demanding in accommodations like in Paris and its region, Rhône-Alpes or in PACA."
20 new hotels in 2016
And the group Choice Hotels is not counting on stopping there in France, as Isabelle Rochandelet highlights:
"We will continue to develop on the French territory with the objective of integrating around twenty new hotels in our network next year. Three hotels located in Ile-de-France will open their doors in 2016 and others will follow."
In terms of clientele, Choice Hotels' establishments welcome individuals and groups alike, whether for business or leisure.
The proportion of the foreign clientele is quite important due to the popularity of the international chain.
However, one of the major advantages of the hotel group remains the fact that it offers a large range of hotels in terms of comfort throughout its different brands such as Ascend Hotel Collection®, Clarion®, Quality™ and Comfort™, that range from 5-stars to 2-stars.
http://www.choicehotels.fr