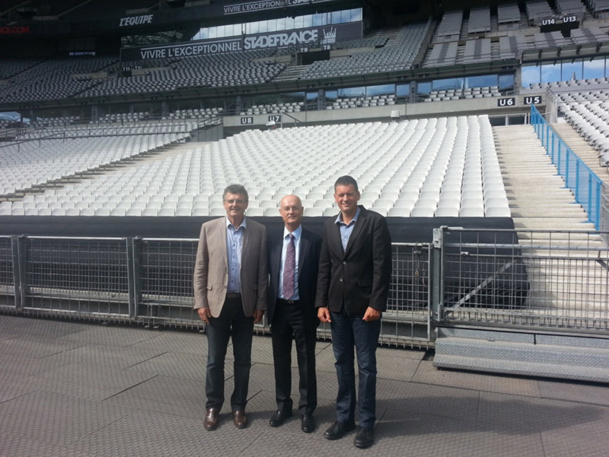 Alain Amade, President of France Sport/TO Sport, Gilbert Cisneros, President of the Group Exotismes and Laurent Gillard, Manager of VO2max voyages - DR
Already a shareholder of TO SPORT at 40%, Exotismes announced the acquisition of additional stakes amounting to 75% of its capital, on Tuesday September 2nd, 2014.
This positioning was done by the means of its subsidiary VO2MAX Voyages, specialized in sports travel.
"This is represent a major step for the group
, specifies Didier Sylvestre, General Deputy Director of Exotismes.
It opens new growth perspectives, on a quickly developing niche market.

By joining these two entities, we are hoping to offer a great package to clients."

A new entity VO2max Voyages - TO Sport
Laurent Gillard, founder of VO2max voyages, will hold the remaining stakes and will be the associate manager of the new entity VO2max voyages - TO Sport.
Reminder: VO2max Voyages is specialized in endurance sports such as running, nature racing, biking and triathlons.
TO SPORT, on its part, intervenes under the brand
France Sport
, for logistical support and accompaniment on the organization of sporting events (national and international championships, international team tours, training camps etc.)