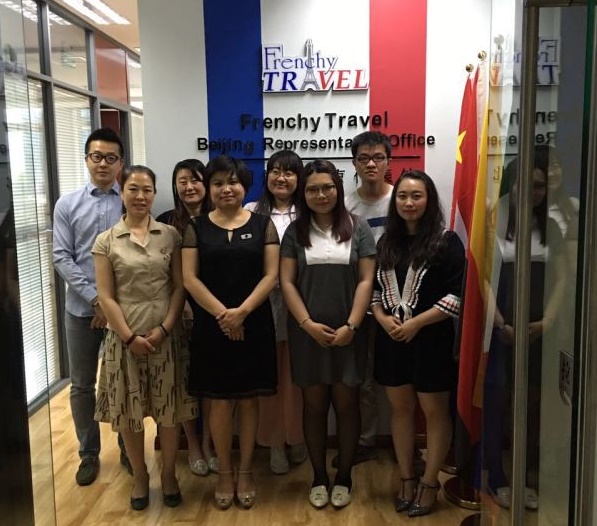 The Frenchy Travel team in China, Beijing - Photo Frenchy Travel
Frenchy travel gets a foot in China.
The incoming agency inaugurated its office in Beijing.
Directed by Mrs.
Guo Xing
it consists of a team of 8 people.
This office aims at
"making contact and pass agreements in all the large cities with Chinese TOs and travel agencies,"
states the press release.
Beijing is only a first step, the long-term goal is to open offices in other major cities like Shanghai or Chengdu.
"One third of the Beijing office staff speaks French in order to facilitate exchanges and on the other side, in France, four French-speaking Chinese people are also working on this project,"
states Frenchy Travel.
The first groups of Chinese tourists of
30 to 40 participants arrived for tours of 10 to 12 days in early May.
Four countries are mainly on the program: Italy, Switzerland, Germany, and France.
Michel Madi, the CEO of Frenchy Travel, highlights:
"We are currently organizing 1 to 2 groups per week and we hope to schedule around 20 per month in 2017, and keep growing after that."
Frenchy Travel ouvre un bureau à Pékin