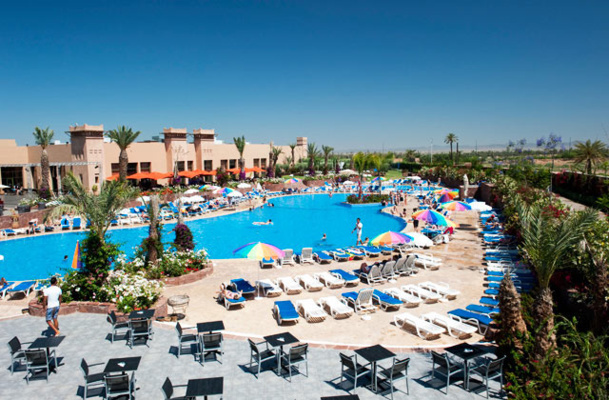 Morocco: improvements of the Marama Dar Atlas Club are expected- DR
While Morocco is being increasingly requested in travel agencies, especially after the Ministry of Foreign Affairs has placed 40 countries in the "high warning" list,
TUI France reaffirmed its commitment to be active on the destination.
The branch of the TUI group announced new projects on Thursday October 16th, 2014, during the Sales Force Agencies convention that took place from October 14 -17 at the Marmara Madina Club in Marrakech.
A
new Marmara Club of more than 400 rooms in Agadir, along with a new Splashworld of 485 rooms will open by the summer of 2015.
In order to achieve this,
TUI France will rely primarily on Atlas Voyages
that manages the two Marmara Clubs in Marrakech and will also be given the responsibility of opening the new club in Agadir by the summer of 2015.
Beyond these investments,
a renovation plan of all the rooms at the Madina is also underway along with improvements of the Dar Atlas.
"This important investment reflects the will of TUI France to put in place major improvement policies around the quality of its Clubs in Morocco,"
states the press release.
An agreement with ONMT
In parallel,
a new agreement was signed on October 16th 2014 between TUI France and the National Moroccan Tourism Office
around joint advertisement investments, in order to promote the destination of Morocco on the French market
"and also around a longer-term collaboration aiming at developing specific and targeted actions."
"We came to Marrakech with the Sales Force of the TUI France network: this is a strong symbolic gesture of our support for the destination which illustrates the friendly and trusting relations that we have always maintained with Morocco.

Our will is to commit in the longer term, through an ambitious investment program, to develop high quality offers that meet our clients' expectations, whether in the Marmara Clubs or via customized trips with Nouvelles Frontières, and reveal Morocco's rich culture"
explains Pascal de Izaguirre, President of TUI France.
In the 2013/2014 year,
TUI France enabled more than 150,000 clients to visit Morocco.
TUI France in Morocco has two Marmara Clubs in Marrakech, the Madina and Dar Atlas, with more than 750 rooms, a Marmara Club in Agadir with 320 rooms, a Couples hotel, the Medina Garden, and a Splashworld in Marrakech.