You've heard of it but do you know what we mean by
Open Data
?
The Wikipedia definition describes it as
"the idea that certain data should be freely available to everyone to use and republish as they wish, without restrictions from copyright, patents or other mechanisms of control. The philosophy behind open data has been long established, but the term "open data" itself is recent, gaining popularity with the rise of the Internet and World Wide Web and, especially, with the launch of open-data government initiatives such as Data.gov and data.gov.uk."
Open Data represents an opportunity for companies, who can use private or public data to develop added value services and, for users, who then benefit from these new services.
It also gives an opportunity for institutions that can facilitate the promotion of their territory by opening up their data.
In a tourism perspective, the possibilities are numerous. In fact, some territories have opened their data (ex: Tourisme Bouches-du-Rhône, Tourisme Côte d'Or, Tourisme Ile-de-France, Tourisme Pas-de-Calais, Tourisme Alpes de Haute Provence, etc).
We can then access data such as:
List of accommodations (hotels, residences, camping, guest rooms.)
List of points of interest and useful information (hours and prices)
List of restaurants
List of activities
List of holidays
List of accessible sites for people with disabilities
Open Data gives access in real-time to geolocated information. Tourism is thus a promising sector and a great source of inspiration for these new uses.

As highlights Isabelle Brémond, Director of the Bouches-du-Rhône Tourism, the platform data.visitprovence.com generates more than 200 downloads monthly for 400 users per month and most of the data used is that relative to activities, restaurants, culture, and accommodations. The audience is plentiful but since the editors don't show themselves, it is difficult to track the created applications that use this data.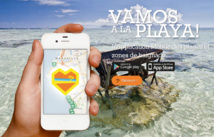 In terms of developments, we can mention the example of
Vamos a la Playa
, a mobile application that enables beach users to receive information on different beaches, their location, and water quality.
The users are also encouraged to contribute to the tool by sharing photos, providing extra information and informing other users of specific conditions (events, jellyfish etc.) The application uses open data from the PACA region.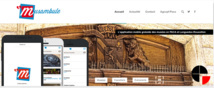 Another example of an application with added value,
Musambule
which is a free application to discover the museums of the Provence Alpes Côte-d'Azur and Languedoc Roussillon regions.
This application enables to geolocate museums in your surroundings, look up the hours and ongoing exhibits. The team is currently working of the third version of the application that will be even more aimed towards Open Data.
We could thus combine the open data of institutions with the public data relative to transportation, accessibility for people with disabilities networks etc. and envision offering a touristic application that would be the traveler's passport.

He could then centralize within one tool his whole trip, from his flight ticket, to the reservations of accommodations, its activities depending on the weather forecast and the restaurants he wishes to go eat at.

Of course, by using the data of Open Street Map, our traveler would have access to his detailed itinerary throughout his whole trip.

This is just one example and it is up to us to imagine new developments. We must not see this as a replacement of traditional services, like those of a travel agent, but an enrichment of the offer and better assistance to the user. The travel agent could then provide a virtual passport to his client, and if need be, modify his offers in real-time.

In other words, it's up to us to invent the future uses that Open Data provides us with today.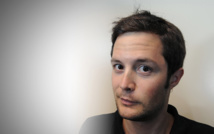 Patrick Leimbert is a Strategy and Digital Marketing Consultant
After various years spent with the client and the agency, he came back to France in 2010 and founded the company Digital Adrénaline.
He accompanies clients in all of their digital issues, from redesigning their website to creating social media presence.
www.digitaladrenaline.fr