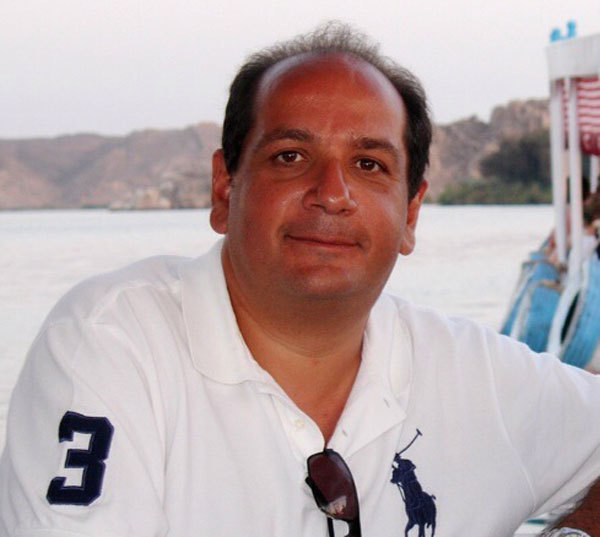 Philippe Taieb, on eventual closures: "I will not give myself restrictions. Today, we can't afford having losses. It's a daily battle. And my employees are aware of it." Photo DR
TourMaG.com - Since the buyout of Travelia, then the arrival of your shareholder from Impact Voyages, the Jancarthier network is lying low. Where are you today?

Philippe Taieb: Today the Jancarthier network has 24 retail outlets including two business centers, all of our operations being spread out in the South-East and Ile de France.

And Impact Voyages is still a shareholder of up to 42%.

In 2014, we maintained a turnover equivalent to that of 2013, close to €65 million. We should be able to improve our margin. We have progressively veered away from retail outlets.

This year, we closed 4 agencies: Sainte-Geneviève-des-Bois (91) Bordeaux (33), Le Pradet (83), et Gif-sur-Yvette (91).

TourMaG.com - Are there more closures coming up?

P. T. : I will not forbid myself anything. Today, we can't afford having losses. It's a daily battle. And my employees are aware of it.

Our historical agencies have always worked well, they were never under-performing and we were always profitable.

It's true that in 2008, Jancarthier had 65 retail outlets yielding a turnover of €130 millions. Before, to exist, one had to show a substantial turnover.

Today, it is not so much the case.

TourMaG.com - Is it the buyout of Travelia in 2007 that caused problems?

P. T.: It is true that I should not have bought Travelia. The business model of at home advisers, as it was practiced, is not viable in France.

This concept cannot work through a formula since it is only based on sellers' commissions.

TourMaG.com - As for the tourism part, your retail outlets are under the contract of the Thomas Cook franchise. What is your view of this new franchise contract?

P.T.: My contracts run until the end of 2015. For now, we are sticking to that, and we are waiting for the Thomas Cook group to get back to us.

On our part, we are very happy to be part of that family.

TourMaG.com - As for business travel, where are you now?

P. T.: Since 2012, I have restructured the business travel branch, to make it even more "expert." Because with new entrants on the market, and TMC, we could not fight the same battle.

Our business offer has been completely redesigned. We armed ourself with technological tools via Amadeus. Today, we have all the options that the GDS offers to conquer new markets, and new clients.

This also includes the human resources aspect, I hired a representative for our center, an account manager and two salespersons.

This restructuring is bearing fruit. We now very often appear on the "short list" of call for bids.

TourMaG.com - We talked about agencies closing, but could you maybe make acquisitions?

P. T.: As I said, I am not forbidding myself anything. I remain attentive to buyout propositions of business assets, especially concerning the Business Travel sector. I am open to all propositions.

I see many offers circulating, but few that catch my attention. In 2013, I took hold of the business assets of the business travel section of SAVAC and its 5 employees who now work in the Quai d'Orsay center.

TourMaG.com - Could we say then that the network is in working order?

P.T. : I would say that it's in the battlefield!

The Jancarthier group in numbers:
Financial year ending 12/31/2013 - turnover : €5,115,726 - result: €165,774
Financial year ending 12/31/2012 - turnover : € 4,304, 291 - result: €112, 073
Financial year ending 12/31/2011 - turnover : € 3,684,078 - result: € 254,188
Source Info Greffe
The Jancarthier group has 80 employes
including 70 retailers and 10 in administration.
The turnover is distributed in the following manner:
Business Travel: €30 M of which 60% comes from the two business centers located in Paris (bd Voltaire) and Orsay (91).
- Leisure: €27 M
- Groups: €8 M