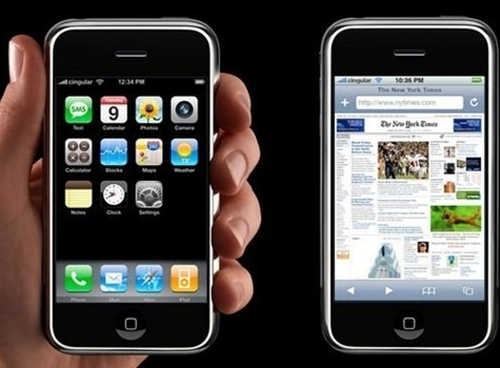 1. Kayak
Finding the best flight can be hard work. Thankfully, the Kayak mobile app makes the process a lot more enjoyable.

The app collects extensive airline data and presents them in a clean, organized way that can be sorted by date, price, number of taxes and fees included.

It gives you easy access to flight information and customer service numbers, and you can even book your flight, hotel, or car rental from the app.

There are a lot of flight aggregate apps on the market, but Kayak is undoubtedly the best.
Available on iPhone, Android, Windows Phone, Amazon Kindle, and the web. FREE.

2. TripIt
The only thing trickier than trying to book your flights and accommodations is keeping track of them, but TripIt makes it easy. TripIt organizes all of your travel plans – whether they're flights, shuttle services, hotel rooms, tours or anything in between – and places them into a digestible itinerary.

All you have to do is forward your confirmation emails to plans@tripit.com, and the app will automatically build a scheduled itinerary that you can access anytime, anywhere.
Available on all iOS and Android devices, Windows Phone 7, Blackberry, and the web. FREE.

3. Packing Pro
It's happened to everyone– you're in a different city, state, or even country, and you have that moment of panic: "Oh no, I forgot to pack toothbrush, phone charger, underwear, etc.!" Well, Packing Pro helps you avoid that feeling for the rest of your travels.

The app has a number of customizable packing lists that take into account how many adults or children are travelling and how many days they'll be away. It also takes into account temperature, destination, laundry preferences, food preparation, and tons more to ensure you'll never forget anything again.
Available on iPhone and iPad. $2.99.

4. GateGuru
GateGuru aims to make the experience of travel less stressful … at least the airport portion of it. The app acts as an extensive directory and guide to over 105 domestic and 85 international airports. GateGuru tells you everything you need to know about the airport, including amenity information, maps, restaurant and shop reviews, weather forecasts, airport tips, and tons more.

They even tell you security checkpoint wait times for each gate. GateGuru keeps track of your activity and compiles a well-designed list of travel statistics, which is a nice visual reminder of where you've been and where you still want to go.
Available on iPhone and Android. FREE.

5. TripAdvisor
If you travel, or if you're just looking for something to do in your hometown on a boring night, chances are you've visitedthe TripAdvisor website.

Spoiler alert: This is the exact same thing, but in app form, and it's awesome. The app has information, tips, and reviews about just about anything, just about anywhere.

Looking for Korean BBQ in New York? A homey bed and breakfast in the south? TripAdvisor probably has dozens of reviews for you to check out. The app makes it easier for you to plan your perfect trip while also experiencing it.
Available on iPhone, Android, Nokia, and Windows Phone. FREE.

6. Google Translate
Google Translate is one of the most helpful websites for understanding foreign languages, whether it's used for "helping" in your Spanish class, deciphering foreign song lyrics, or trying to figure out how to say "hello!" in every language in the world.

The mobile interface makes it easy: Type in what you need translated, then show your phone or tablet to the person you need to speak with. The app also has an option to use a microphone to have your spoken words translated – and an automated voice will read the translated words or phrases.

It's perfect for travelers in foreign countries who need to communicate with others, but are absolutely clueless on the native language.
Available on iPhone or Android. FREE.

7. Waze
Arguably, the most stressful part of travel is navigating the new city you're in. Roads are unfamiliar, you may not be aware of local shortcuts and secrets, and let's face it, Dorothy – You're not in Kansas anymore. Waze rids you or your navigator of the frustration of driving somewhere you're unacquainted with.

It's a unique, community-based app that will save you loads of time and gas money. The app, in addition to being a driving and navigation map app, is constantly updated in real-time by users in the area.

Other drivers edit the maps to show traffic jams, dead ends, construction zones, and just about everything that could present an obstacle to your travels. They also share the good: the best roads, quick drive times, and gas stations with the cheapest fuel.
Available on iPhone, Android, and Windows Phone. FREE.

8. SuperShuttle
Need a lift? At a loss trying to navigate public transportation? Don't want to pay extra for a taxi? There's an app for that. Whether you're at your home, office, or hotel, SuperShuttle can pick you up and take you directly to your airline terminal or vice versa.

And with our app, you can get a fare quote, book, or cancel an appointment all from your phone. The app even provides you with features like, "Where's My Van?" which shows you the exact location of your assigned vehicle using a Google Maps locator function.

Even better, you can earn airline points and miles by booking your reservations with the apps.
Available on iPhone and Android. FREE.

9. zTrip
Need a lift, but don't want to book a shared-ride shuttle? There's an app for that, too. zTrip lets you book ground transportation for now – or later – in seconds.

By connecting you to ground transportation services in nearly 70 U.S. airports, you can book an upscale, private sedan or taxi cab in select markets.

Text message updates keep you in the know, real-time driver tracking lets you see exactly where your sedan or taxi is, and by using the GPS in your smartphone, your driver knows exactly where to pick you up. Managing your trip history, payment options, communication preferences, and cancellations is all possible within the app. Nice.
Available on iPhone and Android. FREE.

10. Help Call
Although it's the last thing we want to happen to anybody during their travels, unfortunately, emergencies do occur.

And if you're in a new location, especially in a different country, you may not know all the phone numbers to call in case of an emergency.

Help Call collects your location information and sets up a simple, four-panel screen. Each button is assigned as Police Department, Fire Department, Ambulance, or a predetermined Emergency Contact.

There's also a setting that will immediately dial 911 if the phone is shaken. We hope you never have to use it, but it's a precautionary necessity for all travelers, especially if you're going alone.
Available on iPhone. $2.99.