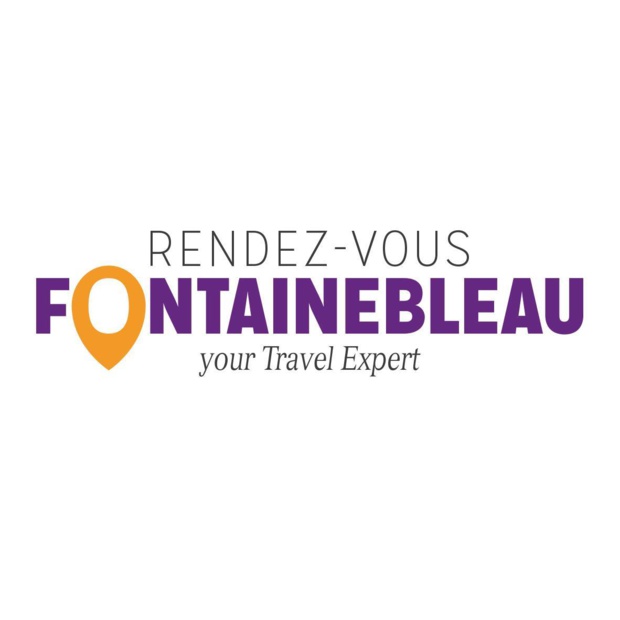 TourMaG.com: Can you introduce your incoming agency to us?

Patricia Linot: "We are the first incoming agency in Fontainebleau but we have been working here for 7 years on the outgoing sector.

We recently launched the DMC department, the parent company is called Travel Collection.

But for Fontainebleau we decided to create a specific brand with all sorts of tools for professionals and with communication material.

The goal is to seduce the managers of groups, agencies, coach operators, all those wishing to discover or rediscover the Fontainebleau area. Today, we have a partnership with the Fontainebleau Castle for the educational tour and we rented out the castle for this occasion."
TourMaG.com: What types of visits will you offer?

P.L.: "Other than the castle that is listed as a Unesco World Heritage site, we have many activities available and villages to visit that are less known and not well promoted.

I created this DMC in order to highlight all of this and offer packages that can be customized."

TourMaG.com: How did you get the idea of launching Rendez-Vous Fontainebleau?

P.L.: "At our agency Travel Collections, that I founded 7 years ago, based in Fontainebleau, we always felt like we were sitting on a treasure. It was time we did something about it…

Furthermore, since we built relationships with the castle and many local tourism players, we already had all or almost all of the elements to create Rendez-vous Fontainebleau."
TourMaG.com: What are some of the most surprising visits that you are planning?

P.L.: "The visit "the evolution of tableware art" where a guide-lecturer explains the art of tableware from the Middle Ages until today is an exclusive tour that was entirely conceived by the guide based on our request. It explains the roots of some customs, like why we place the fork on the left, for instance.

We also wish to promote our forest. We will organize thematic visits with forest guides but also many simpler activities that can be done with the family or with a works council.

For example, we offer a gourmet picnic with good terroir products in a natural, fairytale setting.

We are also going to organize dog-sledging rides in the Fontainebleau forest. They are organized by a musher who takes his dogs to the mountains in the Winter but who trains them here in Fontainebleau during the year. He had the spontaneous idea of offering these types of excursions."

TourMaG.com: What clientele are you targeting?

P.L.: "For now, we target a French and European clientele but soon we will reach out to a foreign clientele, to Chinese tourists mainly. They often come to Fontainebleau to visit the famous Chinese museum.

The difficulty is that they don't tend to stay… It is our challenge to provide them with thematic visits that will make them want to prolong their visit! I think that our thematic tours around French culture and nature could really appeal to them.

We also target a business clientele, especially companies that are looking to organize seminaries. Several areas of the Fontainebleau Castle can be made private just like during our educational tour.

The Vaux-le-Vicomte Castle, where Tony Parker and Eva Longoria got married, can also be rented for private functions; it is ideal for companies wishing to organize exceptional seminaries."
Practical Information
Rendez-vous Fontainebleau
13 rue de France
77300 FONTAINEBLEAU - FRANCE
phone: +33 (0) 1 64 38 86 45
phone: +33 (0) 6 08 23 95 82
contact@rdvfontaineblau.com
http://rdvfontainebleau.com
Getting to Fontainebleau?
By car
Departing from Paris take the A6 toward Lyon, then Fontainebleau.
Distance: 60km. Trip duration 1h. Fontainebleau is located in the South-East of Paris
Train
Take the transilien from Paris Gare de Lyon toward Montargis and stop at Fontainebleau/Avon.
www.transilien.com