Laying in
the Magdalena river shores
,
Santa Cruz de Mompox
is an exceptional colonial city with many finely conservated churches with baroque architecture.
Although Mompox has been
a key city in the Colombia's history
(it was the first city to proclaim independency from Spain), it now seems to have stayed in those past times.
The Gabriel Garcia Marquez's
lectors will be fulfilled as the city is very similar to Macondo, the fictional city of the
"100 years of solitude"
book where the time has stopped.
The peacefulness of the place is only disturbed by
the Holy Week's festivities
, as the austere and chaotical ceremonies are some of the most famous in America.
Maybe is there a link to do with the rocking chairs typically produced in
Mompox…
Program:
Day 1 : CARTAGENA - MOMPOX (road and ferry)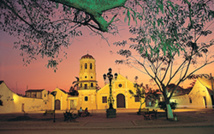 Departure early in the morning to arrive to Mompox by road and then to cross the Magdalena River by ferry.
Arrival at the hotel and free time to discover the historical city.
Meals are not included.
Day 2 : SANTA CRUZ DE MOMPOX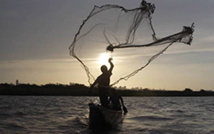 A day to explore Mompox.
The visit includes: walk in the market to discover the local specialties, visit of baroque churches (Santa Barbara, San Francisco, Santo Domingo, Concepcion…) and observation of the colonial architecture in the historical center (listed as a UNESCO World Heritage).
Free time to walk in the old streets to feel the local life and to taste a tropical fruit juice in the evening.
Night at the hotel.
Meals are not included.
Days 3 : MOMPOX & LA CIENAGA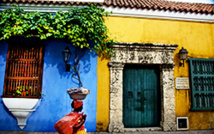 Visit of the metal jewels workshops in the morning where you can admire the delicateness of the gold and silver jewels (filigrana momposina).
Lunch along the Rio Magdalena before boarding a traditional boat and explore the Cienaga de Pijiño (swamp).
During the excursion you will enjoy superb landscapes and observe the animal life (egret, herons, iguanas, monkeys…) and the abundant vegetation (mangrove).
Night at the hotel in Mompox.
Meals are not included.
Day 4 : MOMPOX – CARTAGENA
Departure from Mompox to reach the Caribbean coast.
Arrival in Cartagena at the end of the day.
Night at the hotel.


Learn more about your Colombian DMC:[http://www.dmcmag.com/en/dmc-colombia/terra-colombia]mail:http://www.dmcmag.com/en/dmc-colombia/terra-colombia