Missions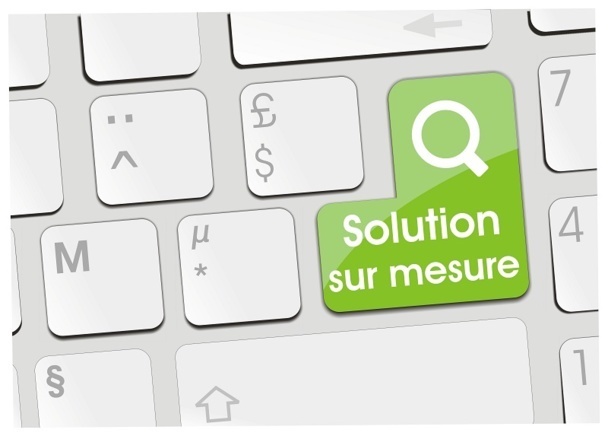 The "Connectivity Analyst" has to analyze the problems in production and establish suggestions in close relation with the R&D department. © Alain Wacquier - Fotolia.com
The "Connectivity Analyst" is the machinery behind Customer Service.
It is a job with two faces, in charge of making the link between both the commercial and technical teams of the company, depending on the partners' demands.
In charge of the operational monitoring and the good functioning to the interfaces offered to the client, the analyst has to able to assimilate the languages and mechanisms of both the commercial and the technical world.
According to the company, the different tasks can be:
- The complete establishment of new interfaces, from A to Z, from the analysis/drafiting of functional specifications, to testing and deploying the interface in production.
- Analysis and suggestion for the improvement of the interfaces in production according to evolutions and client/partner demands.
- Weekly reporting on the monitoring of the interfaces
- Updating the user documents of the interfaces
- In-house helping and training of clientele managers
- Analysis of production problems and establishing suggestions in close relation with the R&D department
Pros
- Wearing both the technical and commercial hat
- Team work with all departments in a company
- Possible opportunities in operational services, since the position requires knowledge in all fields of the sector
Background
- High school degree +2/3 years, preferably in business school and in the tourism sector, with a technological specialty.

- Computer Science schools specialized in web tools or e-distribution can also be a good vocational training route.
Compensation
- €27 à 35k gross wages annually based on experience.

- Raises can happen quite quickly early on if the candidate proves to be rigorous and motivated.

Skills
- Expertise in the sector (understanding of the specificities of the concerned player and the challenges of distribution: TO, hotel sector, transport…)

- Control of computer tools (Pack Office, CRM, Internet)

- Knowledge of distribution systems in the tourism sector: PMS, CRS, GDS

- Knowledge of computer langages and norms (XFT, OTA, API/Webservices)

- Project management methodology

- Training and communication techniques

- Knowledge in marketing to decrypt market studies, commercial offers and integrate them in the establishment of an interface

- Comfortable professional level English recommended
Welcomed Qualities
You are comfortable with today's technologies and remain curious on their progress.

You're also interest in commercial and client relations

You have the following qualities:
- Rigor and organization
- Capacity to analyze
- Versatile and adaptable, in terms of both technical and relational knowledge
- A strong sense of teamwork
- Capacity to act quickly and manage stress

Professional opportunities and evolutions
A "Connectivity Analyst" that proves himself in the tourism world can easily be recruited by any other company in the e-distribution sector.

The amount of reservations done online is constantly increasing, and companies now need, more than ever, to adopt a multi-network distribution strategy.

Performing companies will now be interconnected from A to Z, meaning that the "Connectivity Analyst's" role could only grow and intensify.

Testimonial of a pro
Mélanie Rossetti, a Connectivity Analyst at Interface Technologies, reservation solution provider and editor of the hotel reservation program (ReservIT) and tables (ITable).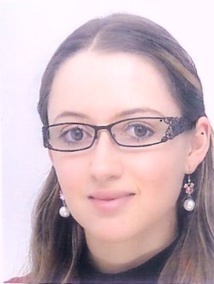 Our action tends to expand with the boom of new online distribution models and the development of a strategic advising role.

"I started my higher education with three years in applied Foreign Languages, but I was always attracted to tourism.

So I extended for two more years at the ESCAET. I was not particularly into technology but as classes went by with professionals intervening, I ended up being seduced by the management of technological projects.

It seemed to me that it was at the center of all the business needs of jobs in the industry.

I was hired three years ago by Interface Technologies, where my initial missions were essentially monitoring product interfaces, analyzing and suggesting solutions to problems in production.

But I quickly sensed that the position contained a large evolution potential, and, in fact, with my colleagues, we are now in charge of handling our partners' files from A to Z, and that is fascinating.

It gives us a clear vision of all the challenges in hotel distribution: from the connectivity of hotel management programs to the connectivity of establishment and hotel chains on online distribution websites, comparators and reservation programs used by travel agents (GDS.)

We are, in a way, the leaders in hotel distribution, with a coordination role between external entities (our PMS partners and distributors) and intern services (customer service, product sector, commercials, R&D, and even accounting for billing!)

In addition, our action tends to extend thanks to the boom of new models of online distribution (such as "click" interfaces) which gives us with a close collaboration with all of the company's services, and the development of a strategic advising role to our clients (helping to promote their offers, managing their referencing, internet popularity etc.)

In short, this profession has a great future ahead!

I recommend it to those interested in being specific on Internet functioning and on new technologies, and having a great analytic mind.

Versatility and the thirst for challenge are also essential to progress in this job, especially when, like me, one has the chance of growing in a company that values the voice of its collaborators."