Missions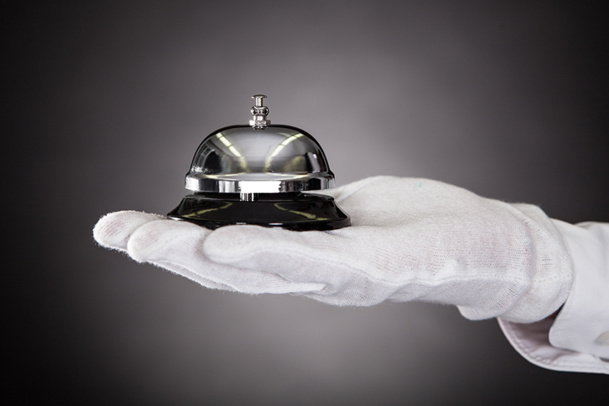 The primary objective of the concierge is to facilitate the stay of customers responding to their every need apops © - Fotolia.com
In a high-end hotel, the concierge's mission is to meet all the customers' requests, even the most original and unexpected.
His or her primary objective is to facilitate the stay of customers and meet their every need.
Given the sometimes unexpected requirements of customers, the list of possible requirements of a concierge is almost unlimited .
But the main tasks can be boiled down to:
- Ensuring the smooth running of clients' stay
- Meeting all their demands, even the most unique
- Coordinating the work of the reception and hall team (valet, doorman, porter, groom...)
- Staying in constant contact with all hotel services
- Managing contact with some external service providers: car hire, travel agencies, booking shows...
- Memorizing the habits and preferences of regulars and VIP customers in order to best serve them during future visits and turn them into loyal customers.
Highlights
- Frequent contact with customers

- Working in a luxurious environment

- The diversity of tasks and the challenge of responding to various requests

Training and Background
Bac+2 with a BTS in hospitality option A marketing and hotel management, or a BTS in entertainment and local tourism management, or a BTS sales and tourism industry.

The Technical Bac in hospitality can result in an MC in reception (1 year.)

CAP in accommodation management can also lead to BEP hotel and food management with the accommodation option.

Wages
€1,950 monthly on average, may change depending on experience and institution. Tipping is customary when a customer is satisfied.

Required Skills
- Impeccable presentation

- All around cultural knowledge

- Perfect knowledge of the environment of the hotel and the city it is located in

- High capacity of organization, creating schedules, trips, parties, entertainment...

- Sharp social skills

- Knowledge of team management

- English fluency is essential, but knowing other foreign languages is highly welcomed.

Welcomed qualities
You like the atmosphere of luxury places and you feel comfortable with the clientele that goes there.

You feel able to understand their needs and satisfy their every desire. Playing the part is not a problem for you.

You are also gifted with:

- Natural distinction

- Discretion and sense of secrecy

- Reactivity and resourcefulness

- Curiosity and openness

Opportunities and Professional development
The classic opportunity is being promoted to chief superintendent if the institution you work for is large enough. But there are few positions of this kind in France.

It is therefore recommended to consider integrating an international chain to progress in the hospitality department or other areas depending on you training and background.

The Testimony of a Pro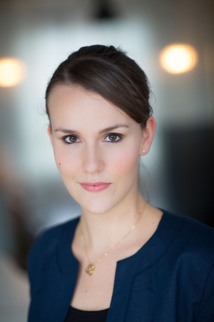 Marie Charbonnier - DR
Marie Charbonnier, "Welcomer" at the Pullman Hotel in Paris Bercy

The role of "welcomer" is an ideal introduction to a long career in the hotel industry.

"As with all sectors of the hotel business, there are various entryways and many are atypical.

Personally, I've always enjoyed working in the service sector and in particular in a luxury environment.

I pursued a first degree in business information and communication through which I conducted several internships, including one in a PR agency focused on tourism.

It interested me, so I then enrolled in a private school of hotel management in which all the classes were in English.

I now have an American MBA that allowed me to tap into a large spectrum of areas: communication, business strategy, knowledge of luxury product, with a lot of general knowledge, essential in customer relations.

The position of Welcomer requires a lot of curiosity in all areas along with creativity, originality, and flexibility.

You must be able to adapt to all types of requests as specific as they can be, and respond with original solutions. But above all, you must have a true vocation for the service sector.

In the Accor group, specifically within the Pullman brand, for my case, we have the opportunity to receive training adapted to this need, such as the Body and Soul program for example. This helps us to develop basic knowledge on "how to be" as well as a certain "know-how."

Before joining Pullman, I did several internships including one as Guest Relation Manager in a Sofitel hotel, where I worked in collaboration with the concierges.

Here, things are different. The position of Welcomer includes both activities and allows to be the privileged interlocutor of the client, from his arrival, giving him the keys, giving a tour of the hotel to his requests for advice in restaurants, for evening events, shows etc. The naturally client goes to for advice.

We work as a team, this is essential. Attendance must be constant. We have computerized notebooks for instructions because communication between ourselves must be impeccable to respond to the customer's needs.

The same goes for relations with other amenities: we must know where to turn to for specific technical demands.

This allows us to get to know the complete operation of a hotel and this is what makes this job a perfect first foot in the door. Which can eventually lead to other departments such as reception or accommodation.

The benefit of working for Accor is the privilege of having access to a large mobility, both in terms of business and destinations.

The position of a Welcomer is an ideal introduction to a long-lasting career in the hotel industry."