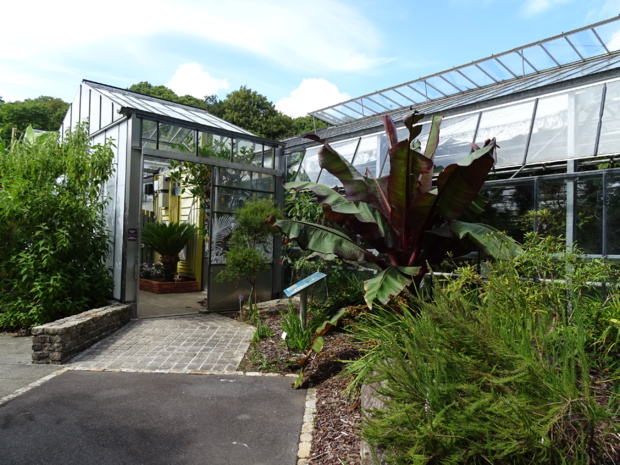 Tropical greenhouses at the National Botanic Conservatory of Brest (photo: CNB de Brest)
Established inside an ancient pit, this natural space of 30 hectares was chosen in the 1970s for its mild climate, its steep hillsides and its stream that unite all the favorable conditions to grow plants from all over the world.
Not only can the small lavender from the Rade de Brest sea be found but also 2,500 plants from all over the planet: Chile, New-Zealand, Mauritius, Hawaii…
When wandering around the tropical greenhouses, the conservatory garden and the temporary exhibits, visitors can discover a collection of exceptional plants that awarded the garden the labels Remarkable Garden and Botanical Garden of France and of Francophone countries.
"The treasure of the Conservatory Garden is found in its tropical greenhouses. They are home to the highest concentration of endangered plants in France with over 500 of some of world's rarest species,"
explains Jean-Luc Jourdain of the Finistère CDT.
Practical Information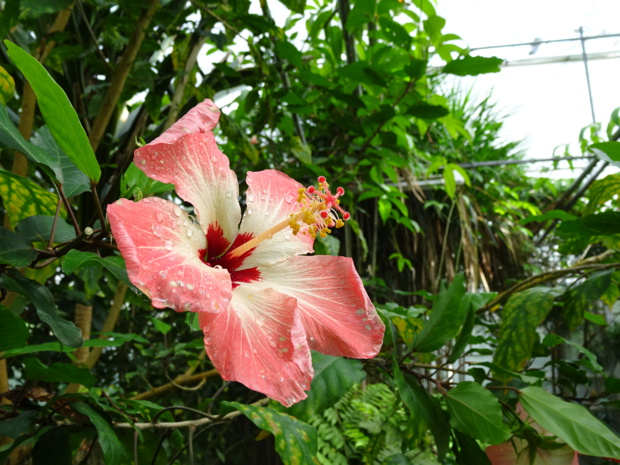 Hisbiscus-Conservatoire Botanique National de Brest (photo: CNB de Brest)