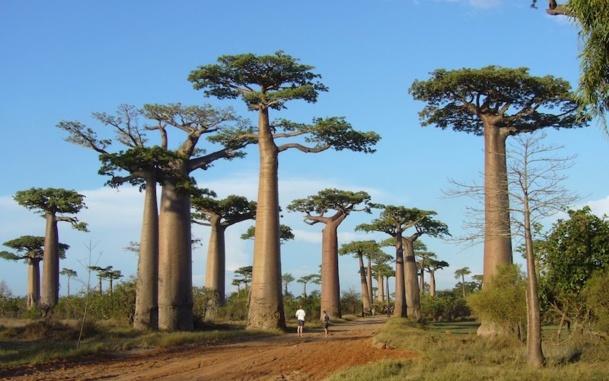 Madagascar has been trying to progress on the French market for a (very?) long time.

While professionals unanimously agree on its touristic potential, few actually commit to working there.

So most travelers go there without an intermediary.

Amongst the 137,000 French travelers who visited the country in 2012, around 4,000 bought a trip via a tour-operator.

In 2013, the destination attracted 150,000 French travelers, but this rise already dropped in the first semester of 2014, with the visitation rate decreasing by 7%.

It is true that there are many obstacles to development.

Political instability, lack of roads and hotels, without forgetting the Nosy Be catastrophe that has shocked many.

Another barrier: its national airline company, still on the blacklist, despite an investment of one million euros to bring its fleet back to standards. (See box at bottom of article.)
The government wants to invest in the tourism industry
Despite that, Madagascar still attends the IFTM Top Résa trade fair.
Its tourism minister, Benjamina Ramanantsoa, came in person to reassure professionals and reaffirm his goals.
"We want to make tourism a catalyser for growth and a weapon to fight poverty."
As proof of its willingness, the government has, for the first time, contributed to the costs of the booth.
The president, Hery Rajaonarimampianina, also came to Paris in mid-September to meet with potential investors at the MEDEF, attempt of reassuring them and incite them to collaborate with the country.
Because Madagascar is lacking hotel infrastructures. It currently has 22,000 rooms, spread out over 2,200 hotels. Aside from Ibis, there are no international chains in the country.
The state of the roads is also often vilified, but the tourism minister has restated that all of the main highways will be refurbished by the end of 2015.
Now the question is whether the government has the necessary funds to put all of these projects in place.
"Of course we have the funds and we want to give ourselves the means to develop the tourism industry"
insures the minister.
Tourism brings in 300 million euros every year, making up 15% of the GDP if we include informal activities.
As for the tourism office, it has a budget of 500,000 euros for three years, in part financed by the French agency for development.
Not enough to open an office in Paris, but maybe sufficient to afford a position for one person that would be integrated in the Embassy or the office of Air Madagascar.
Air Madagascar: the company hopes to be taken off the blacklist by next April
Still featured on the blacklist, Air Madagascar struggles in reassuring its partners.
"We remain, despite this, a reliable company and should be taken off the annex B by April 2015"
insures Haja Raelison, CEO.
A removal that will be beneficial to many degrees. First of all, at the financial level, it will be a relief because this list incurs operational costs 20% above the norm, especially due to the rental of Airbuses A 340 to fly in Europe.
And while the government now seems ready to provide funds, it won't refuse external help according to Haja Raelison.
"The State still wants to invest, but we're studying different strategic partnership proposals, because many companies express interest in operating in the region, especially those from the Gulf countries."