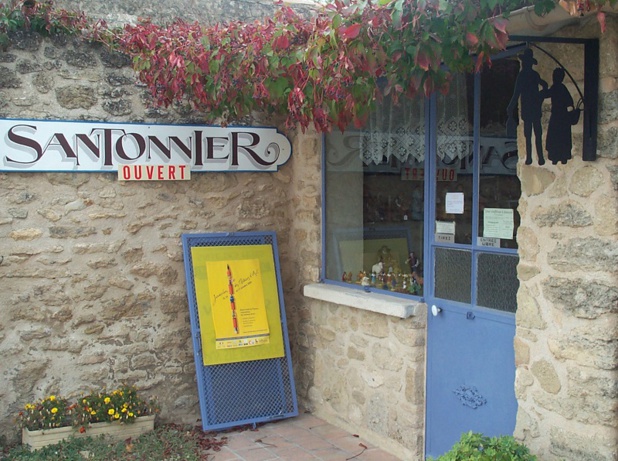 The santon is a keyplayer in the Provence folklore
The "santon" was created to embody the Nativity charcaters.
Over time, it became an emblematic character of the folklore in Provence.
It represents traditional local jobs such as the fisherman, the baker...
Locals buy santons to decorate the crib at home. Tourists purchase it as they collect the famous clay figurines back home.
In
Marseille,
the capital of santons
, the fair tradition remains strong.
The fair opens on
the last Sunday in November, with drums and folk dances
. The Mayor attends the big opening.
The fair displays each year on the Cannebière dozens of booths where craftmen show their last creations. A not-to-be-missed event.
Vers le 20 décembre, les paroisses marseillaises dévoilent leurs crèches.
In
Saint-Victor church
, santons created by famous
Marcel Carbonel
http://santonsmarcelcarbonel.com
company are in the limelight.
On the Old Port,
Saint-Ferréol church
unveils the Nativity's characters, surrounded by santons representing old time jobs.
On December 24th,
Chartreux church
stages a gigantic Nativity with 50 clay figurines among which, some are animated.
Aix-en-Provence "Coup de mistral"
One of the most popular santons in the region is the
"Coup de Mistral"
in
Aix-en-Provence
- It represents a man struggling against the wind, his cape floating behind him.
This clay figurine is a
santons Fouque,
trademark. You can visit the workshop in Aix, especially during the Holidays.
Inland, visitors will see even more of these figurines. In churches and in the City Hall of villages.
Don't forget to go to
Séguret, in Vaucluse, near Carpentras.
Each year, on December 24th evening, inhabitants play the Naitvity scene. They replace the santons.
In
Sainte-Thècle chapel
visitors can see an exhbit of 1000 santons.