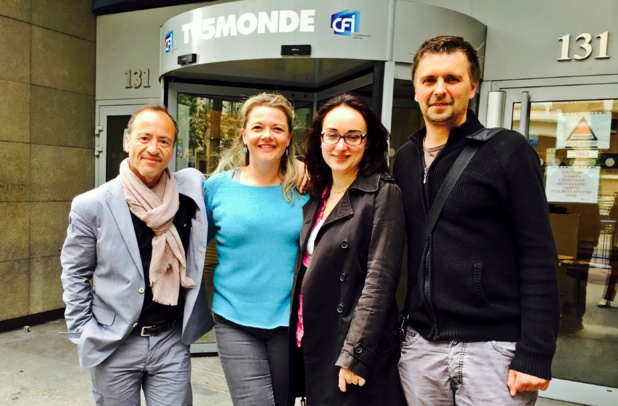 From left to right - Jean da Luz, Co-President of TourMaG.com Group, Sandrine Frantz (Lukarn), Marie-Lise Lafon (Program Director of TV5 Monde) and Xavier Petit, Production Manager of TourMaGPROD
Since its launch in 2013 by Jean Da Luz and Xavier Petit, "
Countries and World Market,"
has carried on in its own sweet way.
This short program (6 minutes) that introduces a country through its market and cuisine already has 23 episodes.
By the end of the year 2015, around thirty in total should be available. The representation of
"Countries and World Market,"
is managed at the national and international level by the
distribution company Lukarn, directed by Sandrine Frantz.
Other than TV5 Monde (1), this program is currently being studied by television channels in Italy, Canada, and China.
To note that TourMagPROD, the production department of the group TourMaG.com, has been taking off with
film shoot requests for the account of major tour-operators such as Salaün Holidays, Travel Europe or even TUI France.
It also regularly covers parties, events, and reportages.
TourMagPROD is already preparing the upcoming episodes, programming and future destinations for its show
"Countries and World Markets."
Don't hesitate to contact Xavier Petit, Production Manager on this address:
Xavier Petit
-
petit.xavier@voila.fr
Phone: +33 6 09 17 55 67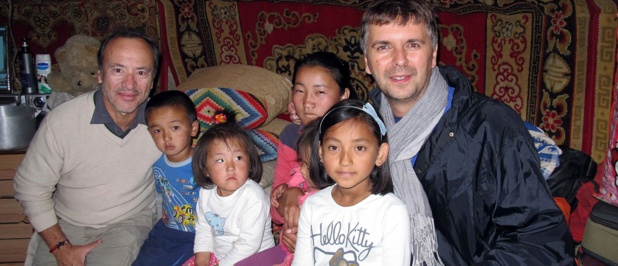 The broadcast of the episodes of "Countries and World Markets" will begin in September on TV5 Monde
(1)TV5 Monde, initially called TV5, is a Francophone international television channel based out of Paris, in France. With a potential dissemination in over 257 million households in more than 200 countries, it was created on January 2nd, 1984 and is distributed in the whole world through different broadcasting networks.
It is received 24/7 by more than 257 million households in more than 200 countries and territories in the world, making it the second largest global television network after MTV.