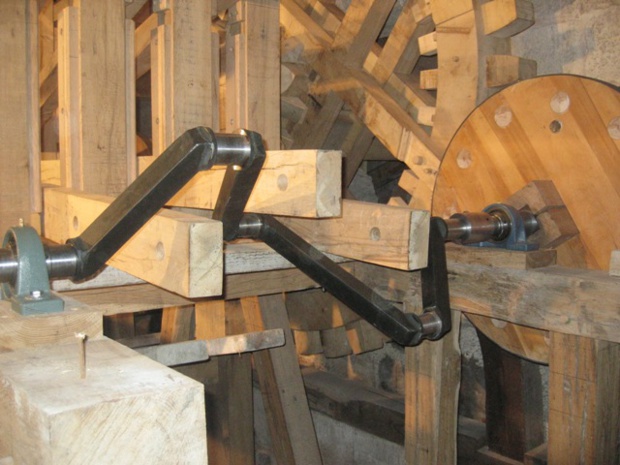 The Grandes Eaux Machine-Pavillon de Manse
At the heart of Chantilly, 10 minutes from the famous Chantilly Castle, the Manse Pavillon was built in 1678 by the Prince of Condé, cousin of the King Louis XIV,
to house the machine that makes "the Great Waters" play.
"A contemporary of the one found at the Versailles Castle (the Marly machine), its role was to extract water from a source to fill a reservoir and fuel the bassins, fountains, cascades and water streams that ornate the garden designed by Le Nôtre,"
explains Loïse Tanguy, guide of Manse Pavillon.
During the 19th century, Duke Aumale, son of King Louis Philippe, transformed the site, renewed the hydraulic machinery and added, in 1885, a mechanized laundry machine which was the most modern of the time.
After being abandoned for a long time, the Grandes Eaux machine was rebuilt identically to the original one in 2005, by fans, the Association of the Jacques de Manse Pavillon.
Today, at the Manse Pavillon, it is possible to see in action, once again, the Grandes Eaux machine but also the laundry machine built at the end of the 19th century. A way to go back in time but also to understand the evolution of hydraulic techniques since the 17th century.
And in spite of its seemingly technical aspects, it is easy to understand all of the mechanisms thanks to the still operative machine (thrills guaranteed!) and the highly instructive guided visit.
Practical Information