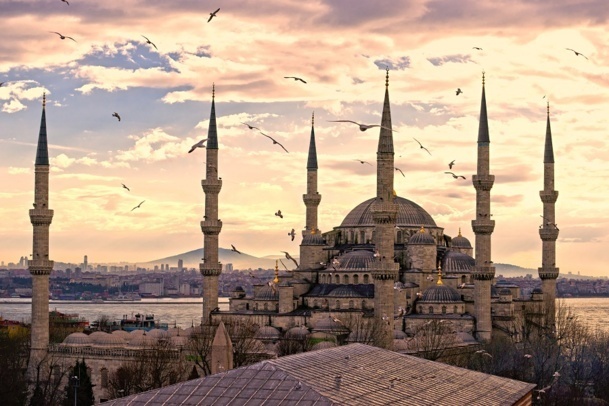 Turkey will host the 16th SNAV Ile-de-France convention
It is hard to reach the spectacular attendance levels of 2011.
That year, boosted by the massive shift of customers frightened by the Arab Spring, Turkey welcomes 1.145 million French tourists.
While the 2013 figures have returned to more normal levels, with 1,046,000 passengers, they are still up 2.3% since 2012.
"The French have always wanted to go to Turkey, and the protests in Taksim square have not really kept people from going to Istanbul,"
ensures Serra Aytun Roncaglia, the new director of the Office of Tourism.
It is true that the country's capital has recorded, all market types included, 10 million passengers in 2013, an increase of 11%.
Overall, Turkey has charmed over 35 million tourists in 2013, who poured a total of $32 million in the country's economy. She hopes to attract 50 million passengers over the next ten years, a projected $50 million in revenue.
To achieve its goals, the tourism office will invest over one million dollars on ad campaigns, of which $200,000 will be only dedicated to digital advertising.
It has also aims to develop partnerships with travel agencies and tour operators, both in the communication sector, as well as organizing academic trips and workshops.
It will participate in all major fairs in the sector such as the inevitable IFTM Top Resa, or the ILTM at Cannes.
Finally, Istanbul will host the 16th Convention of SNAV Ile-de- France, from May 9th to the 12th of 2014.
All of these actions should enable the country to raise awareness of the diversity of its tourism offer, including little known regions and activities such as skiing, Spa vacations on the Black Sea, and the southeastern part of the country.