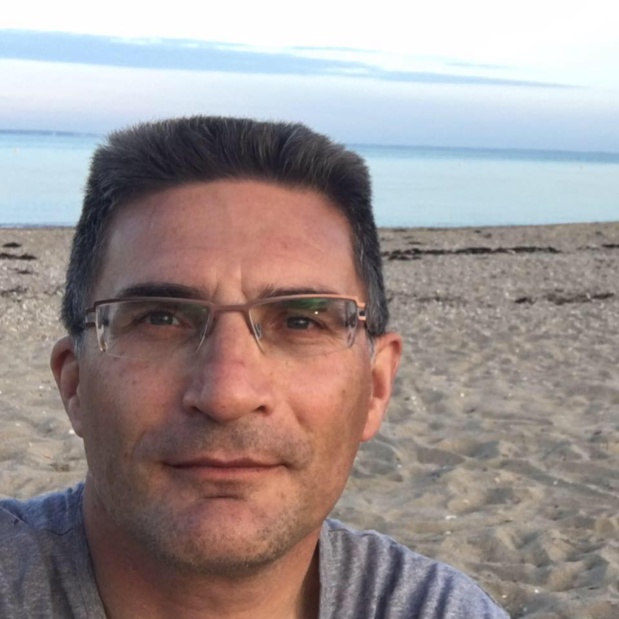 Bertrand Onfray, Assistant Director of Saint-Nazaire Tourism and Heritage
TourMaG.com - In 2015, the Saint-Nazaire tourism office launched a new slogan for its city, naming it "the harbor of all journeys," what do you mean by that?

Bertand Onfray: "The harbor of all journey is the idea of an open urban leisure park, that regroups a wide array of visits relating to the city. Saint-Nazaire, by definition, is a harbor opened to the world, meaning to journeys.

In 2015, in terms of a tourism strategy, we chose to unite our offer of visits under the concept of Harbor of all journeys rather than talking about each site separately.

There is a journey inside the city with the eco-museum, urban strolls, the city itself, businesses etc.

There is the boat journey with several cruises in the summer and also boatyards where we can discover how a boat is built and get to know the story of cruise ships.

Escal'Atlantique, that opened in 2000, is a visit site that tells the story of different ocean liners built in Saint-Nazaire between 1860 and 1960, meaning between the beginnings of naval construction and French liners.

This visit enables to understand the economy of ocean liners and why there was a boom of passenger liners that began with boats used for traveling, while today, the trend is of cruise ships which have become destinations in themselves.

There is the airplane journey with the Airbus factories. There is also the submarine journey with the Espadon submarine that can be visited.

Most of the visits are easily accessible by foot. They are only 5/10 minutes from the city-center.

But to reach the Airbus factories and the boatyards, which are outside the city, travelers must take a bus and those visits cannot be done independently as they require a guide and structure."
TourMaG.com - How long has tourism in Saint-Nazaire been developing?

B.O. : "Historically, tourism in Saint-Nazaire first started developing with the railway, just like beach resort tourism in general. There are urban creeks in Saint-Nazaire, 3 beaches are even marked by blue flags, that enjoy a beautiful coastline. However, sand beaches are mostly found in the neighboring stations of Pornichet or La Baule.

While originally Saint-Nazaire was a beach resort town, things have changed after World War II that destroyed a large part of the city. And in the last few years, tourism in Saint-Nazaire has picked up again with attractions not found elsewhere such a boatyards, the harbor, and aviation.

Indeed, it is rare to find cities that were significantly transformed by their industries and harbor."

TourMaG.com - What is the history of Saint-Nazaire?

B.O. : "85% of the city was destroyed during the war and its center was entirely rebuilt in the 1950s with 3 story buildings and very wide streets because, at the time, construction adapted to automobiles.

The architecture of the 1950s is not the most sought after but it is starting to be recognized and viewed differently. People are more interested in the particularities such as glass block walls that no longer exist today but that are typical of those times.

However, we must remember that Saint-Nazaire is a new city of the 19th century, it never had houses made of studs or cut stones. It never enjoy a phenomenal architectural history.
Practical Information
Saint-Nazaire Tourisme et Patrimoine
Boulevard de la légion d'honneur
Base sous-marine
44600 Saint-Nazaire
Phone: +33 2 40 22 40 65
www.saint-nazaire-tourisme.com
Getting to Saint-Nazaire?
Train
Several direct daily trains with Paris-Montparnasse (2h50) and via Nantes, toward all major French cities.
Airport
The Nantes Atlantique Airport is less than one hour by car.
Road
4 hours from Paris and 1h30 from Angers (Highway A11), Nantes is 60 minutes away, Rennes 1h30, Bordeaux 4 hours (highway A10/A83), La Baule 15 minutes away.