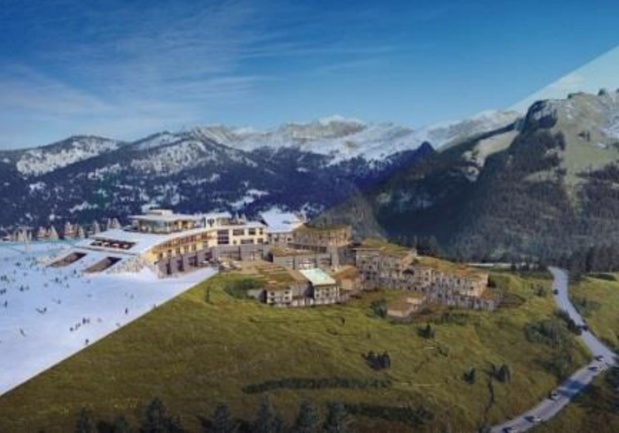 Samoëns Grand Massif will host the GM in the winter 2017-2018 with family-friendly environment and services - DR : Club Med
Club Med will open 3 new villages in the Alps between now and 2020.

Samoëns Grand Massif (4 tridents - 420 rooms) will be the first. It will host the GM in the winter 2017-2018 with a family-friendly environment and services, like allowing children 4 months old and up, and with a majority of communicating rooms.

For its part, Belambra is doubling its capacity. The number of clubs has doubled, following the resumption of operations of 4 facilities: Le Diva (121 rooms) in Tignes, La Cachette (85 rooms) in Arc 1600, Le Terra Nova (119 rooms) in La Plagne, and Le Viking (70 rooms) in Morzine-Avoriaz.

These new centers complement the catalogue of France's #1 vacation clubs (Belambra is also featured in the Menuires in Arc 2000; in the Saisies and in Praz-sur-Arly).
Jet tours opens its first club in Savoie Mont Blanc
On its end
, the group VVF Villages is taking over the management of a new vacation center (188 rooms) in Valmeinier 1800.
The common spaces and the bar were entirely revamped. Preferential rates are offered on rentals and ski passes.
The
children's clubs are free
(from 3 months to 6 years old) throughout the entire season and for 7-14 year olds during school holidays.
Finally, Jet Tours, in partnership with the Gold hotel (3*), is opening its first club in Arc 1800.
Collective ski classes, themed parties, fun activities for children 3 years and up, will be animated by a team of facilitators who were trained by the tour-operator.
Savoie Mont Blanc : Club Med va ouvrir 3 nouveaux villages dans les Alpes