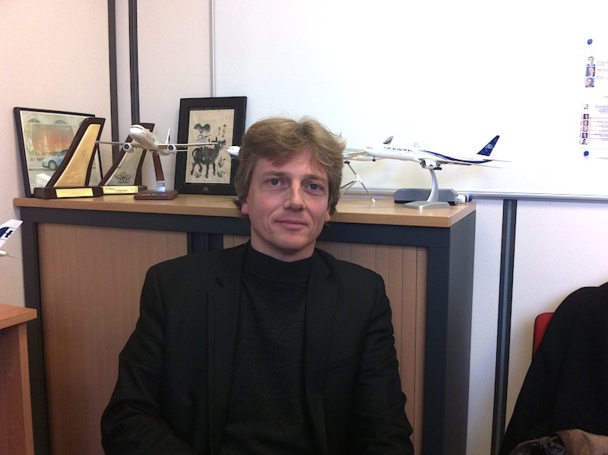 Christophe Pouille, new Deputy Manager of TGV AIR - DR : LAC
The TGV AIR service has been around for twenty years.
Launched in 1994, during the inauguration of the Lille Europe train station, in partnership with Air France, this service is experiencing a growing popularity.
In 2013, 320,000 passengers traveled with these trains, a 20% increase.
This year,
Malaysia Airline and Srilankan Airlines joined the club of the 12 partner companies.
Air France remains the leader (2/3 of passengers), followed by Corsair, Air Austral and Air Caribbean.
"It's a win-win partnership that helps us to fill our trains, for airline companies to attract passengers leaving from the province, and to show a larger network internationally, all at the same time,"
explains Christophe Pouille, the new deputy manager of TGV AIR.
TGV Air is in fact available in 19 cities in France.
A new source of growth for companies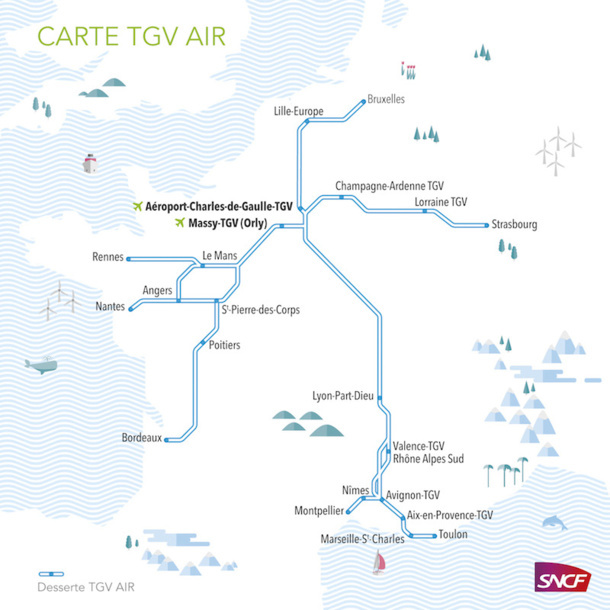 Map of cities included in the TGV AIR network - DR: SNCF
But some destinations are not included, such as Toulouse, way too far to compete with air transport.

It also has not planned to launch a service in Geneva even though it will be linked to Lille in December via CDG.

However, the network seems sufficient to seduce companies, especially those that had to halt their service to the province.

In this manner, Air Austral rushed to integrate the service in 2012 after withdrawing from Lyon, Nantes, Toulouse, and Marseille.

Therefore, this solution is very practical for those wanting to find new sources of growth and attract a clientele weary of transiting by air through the hub of Charles de Gaulle.

Especially since there is no entry ticket to be part of the system.

TGV AIR only checks to see if the company has the necessary trafic rights before proceeding to the technical integration via SITA. A process that can take between 6 months to a year.

Once approved, the company can sell a unique ticket for the entire trip. Each station has an assigned iata code, the passengers sign up right at the departure of their train.

Higher average customer spending than on traditional TGV.
"We guarantee the trips with a free "reprotection" plan on the following flight in case the train is late.

Inversely, clients can take a train that leaves later in case a plane arrives late" continues Christophe Pouille.

As for the price, it is impossible to know it precisely since it is included in the plane ticket.

However, the fee schedule of TGV AIR is a lot easier than that of traditional trains.

A single rate is fixed at the start of the year in each train station. Then, the company has the freedom to charge the amount it deems appropriate to its client.

For the SNCF, this is a great deal, because the average customer spending is a lot higher than on a traditional TGV. This may be due to business travelers who often reserve late.

In an interview given in 2011, the former manager of the TGV AIR service revealed that 24% of sales were made in travel agencies and 13% in online agencies.

The remainder is shared between reservations done on the company's website (43%) and within the company's agencies (20%.)

These figures have certainly evolved, but the new manager refuses to tell us what they are.

Surely, this service in undeniably an advantage for travel agencies in the province, that can now suggest new airline companies that won't be flying into the airport of their region.

Especially since new operators should soon join this partnership between train and plane.