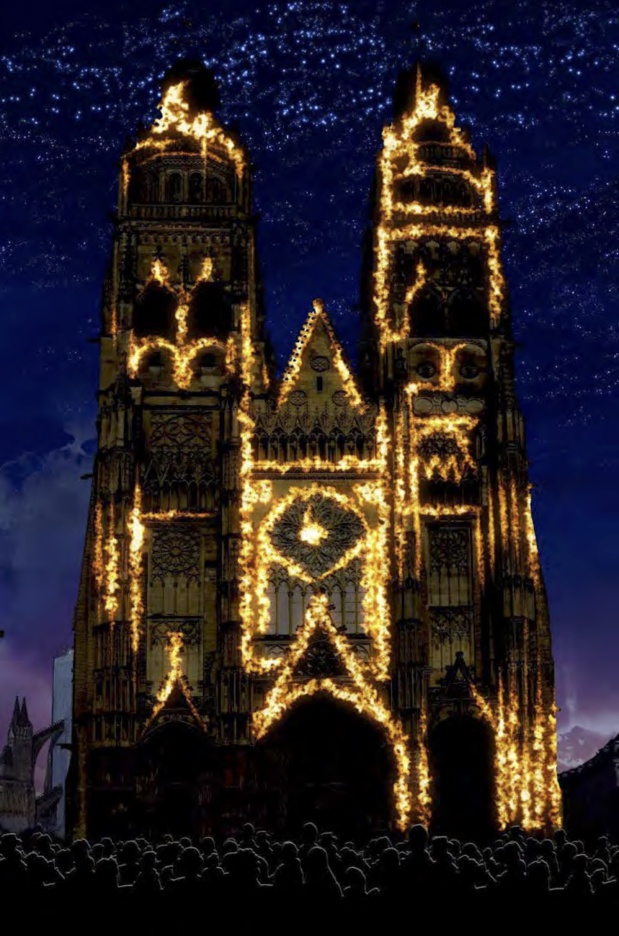 Saint Gatien Cathedral in Tours
TourMaG.com: What is the first highlight of the festivities launched in Tours?
Christophe Bouchet:
"The first highlight that will kick off this Saint-Martin year will be
"Tours en Capes."
We started from the symbol of Saint Martin's cape, an emblematic character of the city, and we wished to give it
an ultra modern spin.
In this respect, we gave carte blanche to artists from Tour: Paméla de Rouvray, Olivia Rolde and Lena Nikcevic created and drew three masterful capes. These creations are exhibited in the streets of Tours since June 20th and visitors can discover them while wandering around the city.
We should enrich this "collection" from year to year and provide the possibility for other artists to express their vision of Saint Martin."
TourMaG.com: What else does the program have in store for the summer?
C.B.:
"The festivities will continue on July 1st, 2nd, and 3rd with the "Rendez-vous Saint Martin."
The city will experience a great moment of jubilation between the parades, shows by artistic companies, concerts, popular ball…
The Place Anatole France will
turn into the Saint Martin village
and will host animations appropriate for all ages. Lots of unique creations will be performed.
For example, A fleur d'air will perform aerial dances with veils, LeurreH will offer Circassia animations.
TSO will present a piece around the
17 centuries of music
by alternating between a musical trio, a string ensemble, and singing-actors who will interact with the public like a virtual radio…
A highlight on July 2nd will be the presentation inside a glass bubble of
the Saint Martin Statue
(4 meters high), that has been entirely renovated and exhibited to the public for 72 hours. At nightfall, it will speak to the audience in several languages before regaining its spot at the top of Basilica's dome.
Finally, beginning July 1st, we have decided to set up, with the help of
Damien Fontaine, a monumental architectural projection named "cathedral's illusions" on the Saint Gatien Cathedral.
Damien created extraordinary visual effects just for us. This show has the intention of becoming regular and will live and evolve in 2017-2018."
TourMaG.com: How will this period of festivities end?
C.B.:
"This Saint Martin year will end on November 10th, with a festive and cultural event around water.
Boatmen in costumes will manoeuvre
traditional boats
like gabares, futeaux and toues to sail up the Loire River. The city will be flourished with
10,000 white flowers to remind the legend of flowers blossoming along the Loire River during Saint Martin's funeral procession.
1,700 celestial lanterns will be given to visitors to light up and release into the heavens."
Practical Information