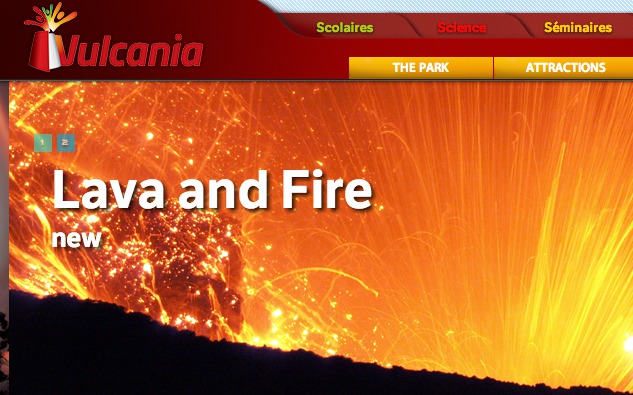 Vulcania should level off its business turnover at €9.2 before taxes, an identical number as in 2013 with a rate of 322,500 visitors, a 3.5% drop compared to 2013.
"Our decrease comes mostly from school groups: this year, due to the change in schedules that makes school days shorter, teachers have planned fewer long field trips, which hurts a park like ours where visits usually take a day"
explains Catherine Damesin, Director of Vulcania, in statement.
Jean Mallot, the President adds:
"with 80% of visitors coming from outside of Auvergne, the park is largely dependent on the rate of departure of the French, which dropped 4% compared to 2013 and 8% compared to 2012.

In this context, the stability of family trips compared to 2013 is a testament of the park's attractive offers."
Online sales from the park's website have progressed by more than 20% with more than 22,000 night stays sold.
3 new attractions in 2015
The first is called "The First Flight." It will enable to discover the landscapes that have been shaped by the volcanic activity just like a royal eagle, onboard aerial lifts with a 180 degree screen and a film projected on the floor.

The second: "Life changing" volcanos will be the heart of an exhibit dedicated to the impact of volcanic eruptions on the life of humans and the planet.

Finally, the park will revisit the journey of the dinosaurs in an attraction called "in the footsteps of dinosaurs." A dozen animals: T-Rex of 5 meters and a 7 meters high Stegosaur will be animated and set up in the middle of the park.

Vulcania will open its doors next March 25th.