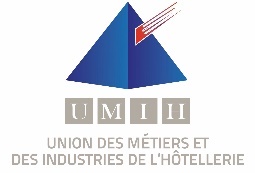 In a statement released on Wednesday May 25, 2016, the
French Union of Professions and Industries in the Hotel Business
(French acronym Umih) explains that at the national and departmental federations level it is
"alarmed by the grave, economic and social consequences of the blockage movements that have been taking place in France in the last few weeks."
The supply problems and cancelations of reservations for the upcoming weekend
"are putting the members in a perilous situation,"
adds the employers' union.
It specifies that many members
"remain in substandard activity in this beginning of the season"
and that the month of May is
"falling short of professionals' expectations due to bad weather."
The Umih also deplores that at the national level,
the image of France is deteriorating
in the eyes of foreign tourists through the information related to the strikes, blockages, fuel shortages and violence in the protests that is
"constantly replayed by the media in France and abroad."
"While going on strike is a right, the right to strike should not have the only purpose of causing disruption,"
concludes the hotel organization.