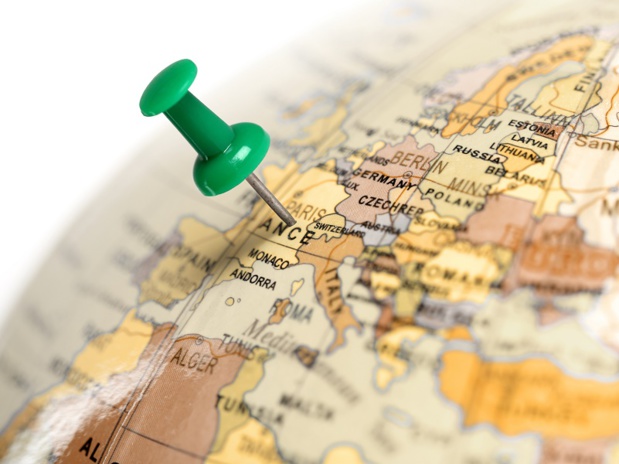 More than 3 months after the Paris attacks, the reservations of foreign visitors are still at a significant drop in Paris and Brussels. They dropped by 22% in Paris and 17% in Brussels compared to 2015 - DR : Zerophoto - Fotolia.com
According to the study conducted by Forwardkeys, Europe is the only region in the world to see a drop in arrivals of foreign visitors since the attacks. Thus, the terrorist attacks have had a negative, long-term, impact on Europe.

But the European cities most affected by this drop in tourism are Paris and Brussels. The Belgian capital saw a small 5% increase of visitors on the week of December 12, but this is primarily due to business tourists coming back after the state of emergency was lifted in Brussels in order to finish ongoing matters before the Winter holidays.

In reality, according to this study, Paris and Brussels have experienced a significant drop of their visitor rates between November 14 and February 26, 2016. If we compare the numbers of 2015 with those of 2014 on this period, Paris lost 12% of foreign visitors and Brussels 9%.

However, the arrivals of foreign tourists in Europe have increased by 6% on the week of December 19 - 25, 2015, which illustrates that tourists still continue to visit the Old Continent but now turn to destinations other than Paris and Brussels after the events.

Barcelona and Madrid come up as the least affected European cities. Between November 2015 and late February 2016, Madrid experienced an increase of 8% of visitors and Barcelona 13%. However, this increase is also linked to the International Mobile Congress in Spain that could have boosted international arrivals in the country in late February 2016.
Shy reservations for the months to come
More than 3 months after the Paris attacks, the reservations from foreign visitors are still recording a significant decrease in Paris and Brussels. They dropped by 22% in Paris and 17% in Brussels compared to 2015.
More globally, tourists coming from other continents have a tendency to avoid
Europe for leisure tourism with a general 5% drop of visitors in Europe.
The terrorist threat, following the Paris and Istanbul attacks, affected tourism in the main European cities during the 2015/2016 winter season.
Indeed, international arrivals have dropped by 6% in London, 18% in Istanbul, 4% in Rome, 5% in Frankfurt.
The Spring numbers are not looking very bright either except for the Easter holidays during which they are seeing a bit of improvement with reservations in Europe rising from -5% to -3% in March, and -22% to -8% in Paris. However, in May the collapse takes over again with a drop of -15% in Paris.
The month of June will see a slight increase of reservations in Paris (+4%) due to the Euro Football Cup.
This increase will be short-lived since international reservations from March to August 2016 are globally on the decline, with -10% of reservations in the French capital compared to the same period last year.
L'impact des attaques terroristes à Paris sur le tourisme