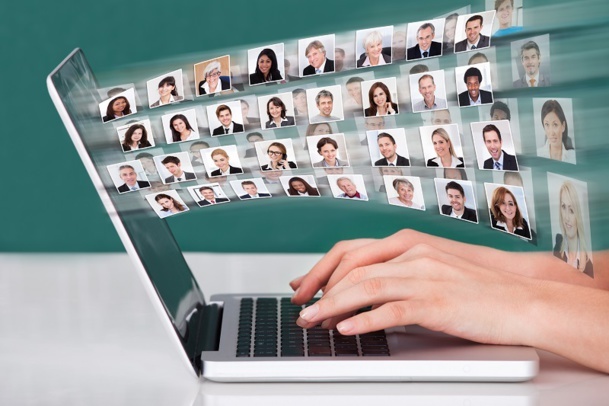 © apops - Fotolia.com
i-tourisme: Community management, Community manager… We should maybe define these terms before analyzing them?

Raphaël Fétique: "It's important to understand that the profession of "community manager" existed well before social networks.

At the time, it only consisted of animators or moderators on blogs and forums.

The emergence of social networks changed the situation for companies, that realized the growing importance for them to advertise their new offers and activities.

This is where the necessity of assigning someone in charge of managing the community, especially the company's Facebook page.

In general, the activity of the community manager also has to be structured around the interaction with its members, even if it is paradoxically more rare on social media than former forums, because modern tools are less adapted to debate.

With an exception maybe with Twitter, which is a platform essentially made for discussions."

i-tourisme: Concretely, what does the daily life of a community manager look like?

RF: "In general, the community manager has both a quantitative mission, with the development of a fan base, and qualitative one, by engaging the community.

Concretely, his daily tasks consist of writing posts and reacting to breaking news within the company and outside of it.

The mediator must understand clearly what the community is looking for in terms of content, and must imperatively respond to messages aimed at the company."


"Master the specialized networks dedicated to travel"
i-tourisme: How big of a part does social media play in the tourism ecosystem?
RF:
"In tourism, it is important not to forget that aside from Facebook, Twitter and other general social networks, there are also specialized networks.
To me, TripAdvisor is as much of a social media as Facebook.
Along with travel forums such the
Guide du Routard
forum.
Yet the uses of these tools by customers and companies vary greatly. While TripAdvisor is centered around a club/hotel/destination, Facebook, however, focuses on the brand.
Meaning that on Facebook we will find traditional uses of the tools since users are more or less engaged with the brand (information, promotion, quizzes, after-sales services…) and on TripAdvisor we'll see an interaction following client feedback since they structure and directly impact the business' activity.
Before focusing strongly on Facebook and broad networks (Pinterest, Twitter…), the priority is to master networks specialized in travel.
Furthermore, for some companies, social networks can provide real services to the consumer.
For example, a Twitter account only dedicated only to after-sale services, is an innovative and highly valorizing tool for the consumer."
i-tourisme: What are the benefits for a tourism company to pay the services of a community manager? What are the challenges in terms of communications and marketing?
RF:
"In general terms, concerning broad networks, most companies use the services of a community manager to insure a regular presence on social networks.
The main advantage comes from making the company responsive, especially in situations of emerging crises.
That implies, of course, that a specific protocol has been decided on in advance to handle a crisis situation. Service quality and responsiveness are interesting objectives through the establishment of a community manager.
This also reflects that the company is alive on Internet and that it helps its commercial offer extend beyond the realm of its clientele.
In tourism, the response to customer opinions on advice platforms or intervening in travel forums seems to be a necessary approach that can be assigned to a community manager in contact with after-sales and customer service teams for more responsiveness."
i-tourisme: Some company managers don't see the worth of a community manager because they prefer handling communication of social media themselves, with the argument - that is legitimate - that they know better than anyone their business. What is your view of this trend?
RF:
"The issue of an entrepreneur is managing his priorities. And he has 100,000!
When we're talking about community management, we need discipline.
Yet, if that is not the entrepreneur's priority and he only does it from time to time, it will hurt the quality of his services. In that case, the company tends to simply respond to what is happening in the community as opposed to leading the community's activity…
When the position of community manager isn't held by one person within the company, there is the tendency of losing quality and be less efficient in communication."
One daily post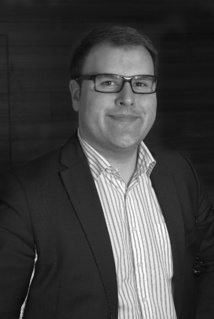 Raphaël Fétique leads to consulting firm Converteo
i-tourisme: What are some concrete advice you could give tourism entrepreneurs on community management?

RF: "In tourism, before anything, we have to show responsiveness to customers' feedback.

For more general social networks, the number 1 goal to aim for, in my opinion, is consistency and originality.

It is better to be less frequent with publications but consistent! A high frequency of publications isn't always effective.

One smart message is worth more than 10 stupid messages.

A second advice would be identifying the right target on each network.

Traditionally, on Twitter there are influencers and Facebook has a more mass-market target.

We can't post the same content!

Then, it's important to decide whether or not we want to externalize community management. If so, then it is essential to guarantee that the individual will respect copyrights and will be thorough enough to respect all the protocols established beforehand with the representative.

Finally, it is mandatory to be able to accept criticism, because social networks force the company to become transparent.

We must have an intelligent approach to criticism and distinguish between constructive and unfounded attacks."

i-tourisme: Is it preferable to resort to freelance services or internalize? Furthermore, how much time should be dedicated to this and what is an appropriate budget?

RF: "It all depends on the contract of course. There are no rules.

Internalizing the service is a good option if we're trying to optimize costs along with responsiveness and interaction with the team inside the company.

Furthermore, we must take into account the nature of the publication: if the social networks are simply used as means of communicating already existing information, then it won't take much time and the budget will be small.

However, if the community manager is systematically creating unique content with added value, this will take more time, but will more qualitative.

In my opinion, a steady rhythm of social network publication would be around one daily post, or one every two days.

While there isn't a specific rate for this type of work, I would count between 1,000 and 1,500 euros monthly for this kind of service."


About Converteo
Converteo, a consulting firm on Internet strategy, has a team of high level consultants.

The firm helps assist its clients on the management of their Internet projects: strategy, organization, drafting the terms of reference, project management, reporting and optimization.

Converteo is an addition to existing operational services (web agency, referencing expert…)