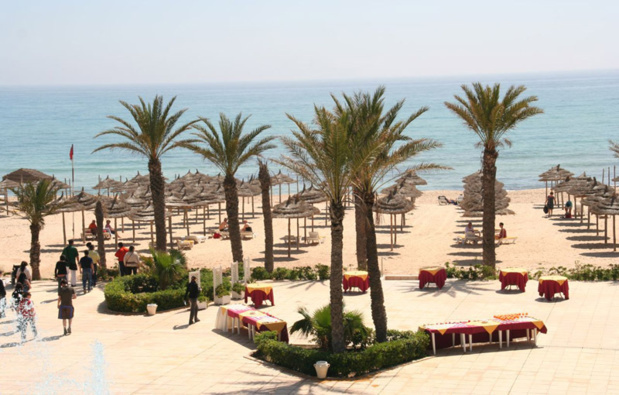 A little over 3 months after the attack of the Bardo Museum in Tunis, Tunisia was hit by terrorism once again.

On Friday June 26th, 2015, a man armed with a kalachnikov opened fire on a beach in front of the RIU Marhaba hotel, located at the El-Kantaoui Port, close to Sousse.

The toll is heavy: close to 38 people have lost their lives, a majority of British. There were no French victims.

This hotel is visited mostly by German, British, and Belgian travelers.

This attack is a hard blow for the Tunisian tourism industry that was attempting to get back up after the Bardo attack, in March 2015.

Let's remembers that the tourism sector makes up 7% of the GDP.

On the French market, the number of clients (packaged trips) traveling to Tunisia was at a 26.7% drop in the Winter (November-April) according to SETO numbers.

For the summer, the union of tour-operators was announcing a drop in reservations of 38%. This new attack adds another hard blow to an already weakened sector.
TUI Belgique repatriated all of its travelers who were in Tunisia
Professionals have reacted quickly after the attack at the El-Kantaoui Port.

The SNAV and SETO who held a meeting in a crisis unit on Friday have announced commercial aids to enable their clients who have reserved a packaged trip in Tunisia for the 2015 summer season to maintain or not the choice of this destination.

The following day, Saturday, French tourism professionals were welcomed at the Ministry of Foreign affairs for a thorough review of the situation, and have committed to offering an anticipated return solution to each of their clients currently in Tunisia on a packaged trip who would wish to come back.

They highlighted, however, that very few requests of this nature have been made up to that point. 3,000 French travelers would currently be vacationing in the country.

On their end, foreign TOs have taken more radical positions.

A few hours after the attack, TUI Belgique announced the cancellation of all trips to Tunisia. This decision concerns Jetair, Sunjets.be and VIP Selection. The travel company canceled Friday and Saturday's flights going to Tunisia, and took the decision to bring back all of the travelers currently in the country.

On its part, the tour-operator Thomson sent ten planes to Tunisia to repatriate 2,500 British tourists. The travel company also took the decision to cancel all of their trips to the country this week.

Last March 18th, Tunisia was also hit by a terrorist attack. Two men armed with kalachnikov attacked the Bardo Museum in Tunis, leaving 22 people dead including cruise passengers who were out on an excursion.