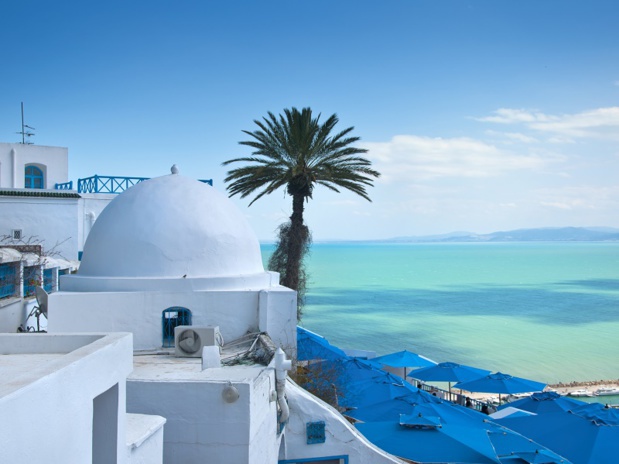 Photo : © hypnocreative - Fotolia.com
Late July. August is coming, a paradoxal moment in our profession where all of our clients travel but there is an uncomfortable silence in our companies, due to the end of reservations. This is good timing to attempt at making an assessment on the season and to take a step back.

I chose this profession out of passion.

Of course, I'm an entrepreneur first and foremost, and being entrepreneur can apply to any profession, travel or not.

But travel is a special profession, and being an entrepreneur in travel means obviously directing a company but also, and especially, it means being a bridge between different cultures of the world, a facilitator. In other words, having specific responsibilities.

In any case, I've always lived it this way.

I would say, even to the risk of sounding pompous, that being a travel agent is directly participating in world peace and the development of humanism, something the world needs desperately.

"Tunisia is not Somalia"
Meaning that when dramatic events like those that took place recently in Tunisia, we must, all of us travel agents, be scouts on the situation, and moderators.

Because we know that for example Tunisia is not like Somalia in terms of safety.

We must explain that traveling to Morocco, Jordan, Oman, or Lebanon is still possible and must not be assimilated to traveling to Yemen or Syria.

I'm not saying that we must force our clients to travel to zones that they do not want to go to.

One cannot travel filled with fear.

But we must not discourage those who want to get these countries where their safety is not necessarily more at risk than staying in Europe.

We must also shed light on Islam's real situation, a religion that is practiced by 99.99% tolerant people, and shatter amalgams. Don't we regularly socialize with Muslims in our companies, amongst friends, family, who are just like us?
Travel agents make projections
It is our responsibility as travel agents to defend these countries. Because the essence of our profession is being challenged.

Yet, I remorsefully observe that this isn't what we always do.

Just read the statistics of the Snav and Seto on the cancellations to Tunisia following the last attack, they are very telling…

80% of cancellations for the Snav whereas at the Seto they reach 40% maximum the night of departure, and stay at 25% for faraway departures.

They simply double.

Of course the samples are the same since Seto includes all the direct sales of tour operators that are not part of the Snav.

But such a gap can especially be explained because a large number of travel agents project themselves onto the desires of their clients and prefer to advise them against leaving, because this is more comfortable for them.

Important CEOs of large networks have confirmed me so, off the record…

This leads to the travel agent being an accelerator of amalgams and geopolitical simplification, the travel agent in general, whether he's a tour-operator or distributor.

"Our profession is not up to expectations"
I think that this is not in harmony with the true essence of the profession we practice. I strongly regret that.

Our job is clearly poorly prepared for what is going on today around this topic.

Deserting Muslim countries will not only not solve the problem but could even make it worse.

I'm not saying that a simple attitude shift will fundamentally change the attitude of our clients, but it would add one small drop of water to the construction of tolerance and understanding between cultures.

Why did I defend tourism in Tunisia so strongly when my group does not focus much on the destination? Amongst many things, because I cannot be suspected of a conflict of interests.

And because Tunisia is the testifying foundation of the construction of Arab democracy.

We cannot let them down. In fact, I went there twice this year and will return promptly. To set an example.
"We are fatalists"
Our profession should be cutting edge in this battle. All of us. Institutions, TO, travel agents, professional press (*). But we are not. We are fatalists, worse, we are sometimes accelerators of the phenomenon of populist simplification.

Fighting every day for this topic would be more interesting than other debates that often make the headlines of our professional media. This is a major topic, a wonderful topic, surely a very difficult one, but one that would unite us and make us grow. I'll be criticized for this, I know.

Irresponsible, or unrealistic, or idealist, or even unjust.

That's okay.

I had to say it because I believe it strongly.

We are not doing our job!
(*) As for our platform, when he evokes professional press, we deeply disagree with the words of the CEO of Voyageurs du Monde. Indeed, TourMaG.com is one of the media that has most strongly supported Tunisia in the last few months. Just to cite an example, the day after the attacks of Bardo, we went to Tunisia to talk about the difficulties of tourism professionals in front of a phenomenon that is beyond them. JF Rial must know that you can lead to horse to water but you can't make it drink it… (JDL)