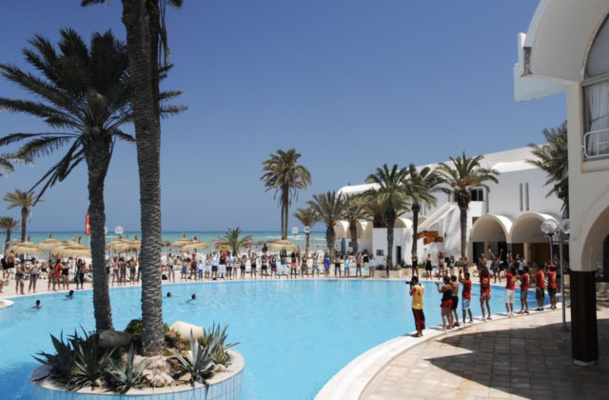 Marmara decided to halt the programming of its clubs in Tunisia. Meaning that the Dar Djerba will no longer be sold in the 2015-2016 winter season - DR: TUI France.
Marmara decided to halt the programing of its clubs in Tunisia. Meaning that the Dar Djerba will no longer be sold for the 2015-2016 winter season.
For clients who were getting ready to depart, TUI France anticipated to defer them onto safer destinations.
Furthermore, the branch of
the group TUI states that the Nouvelles-Frontières tours and customized products will keep on operating.
Simultaneously,
the 3 brands of TUI Belgium, Jetair, Sunjets.be and VIP Selection also prolonged the cancelation of all trips towards Tunisia until January 4th, included.
Initially, the branch of TUI in Belgium had rescheduled the destination until the end of October. It specifies that the Belgian Ministry of Foreign Affairs is still warning travelers against making
"non-necessary trips to Tunisia."
Here as well, specific commercial provisions were put in place: referral to another destination or full refund.
3% of the production carried out in Tunisia
The cost of the impact from the Sousse attack is estimated between 35 and 40 million euros on the 2014/2015 financial year, as indicated by the TUI Group last August 13 during the presentation of the year's 3rd trimester results.

It also anticipated that the repercussion were going to be felt on the 2016 summer. Let us remind that the TUI group carried out 3% of its production in Tunisia with 24 establishments in its program.

How big a share will Tunisia take up in the summer's offer? It is still too early to tell.

As for TUI France's plan, we should find out more early November during the presentation of its 2016 summer production.