The initial concept?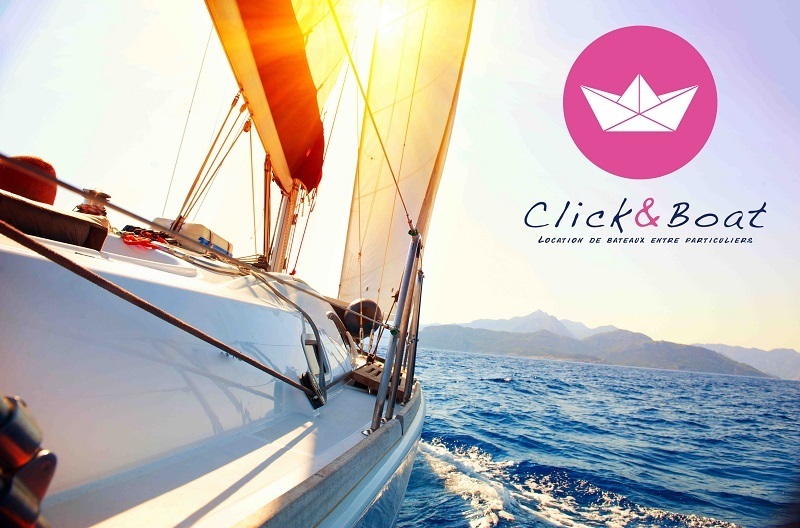 Click & Boat is the first rental platform for boats and watercrafts between individuals that offers a comprehensive daily insurance solution - DR
Click & Boat is the first rental platform of boats and watercraft between individuals that offers a comprehensive daily insurance solution.

Today, the start-up is a leader in France with more than 260 boats throughout Europe and the Dom-Toms.

It had been observed that boat owners will on average take their boats out to sea around ten days per year, and everyone knows that the maintenance fees, docks, insurance, etc. are very costly.

Click & Boat enables owners to profit from their boats by offering to rent them out.

This concept is on par with the current collaborative consumption trend.
What "extra" for tourism?
- Click & Boat enables owners to profit from their boat to help cover annual maintenance fees.

It is a great alternative to have their boat "live" and be enjoyed by other members of the nautical community.

- As for the renter, Click & Boat, provides prices that are 35% cheaper on average than with a professional rental company by going through individuals.

Another worthy advantage, is the wide range of boats available on the website: the luxury yacht, fishing rowboat, hundred year old sailing boat, or 40 meters long barge, that no traditional rental company will offer!

- Finally, it is a great way to rent out in a friendly and secure atmosphere while discovering the charm of private boats.


Who is the target?
Click & Boat targets all those passionate about navigation, whether or not they own boats, jets-ski, barges etc., know a lot or nothing about navigating, because the platform provides different rental contracts: staying on-dock, in co-navigation (with a skipper or the owner) or in traditional navigation.

Our fleet is mostly focused on the French coastline (particularly in the Mediterranean bassin.)

We have already well advanced in our international expansion since we are now present in Tunisia, Malta, the Dom-Toms, Italy, Spain, Turkey, Greece, Egypt…

The website, currently available in 2 languages, will soon be translated in Spanish, Portuguese, and German.
What is the potential market?
Right now, Click & Boat has more than 300 boats in France and abroad, but this number increases every day.

Our members are, on one hand, owners of boats, barges, jet-skis etc. and on the other, any individual, even without any nautical experience, who wishes to spend the day or night on a boat, on dock or at sea.

Since our boat offer is very diverse (from luxury yachts, to wooden schooners, century old sailboats, or fishing rowboats), the prices vary from less than €100 to thousands of euros per day.

On average, our offers are 35% cheaper than those of professional rental companies.

Your business model?
Click & Boat takes a 4% pourcentage from owners and 11% from renters on each reservation.

Ultimately, we take a 15% commission on each transaction to cover our service fees (marketing campaigns, search engine optimization, maintenance, various communication outlets) and we give back 85% to the owners.
What is your distinguishing factor?
There are a few French players on this market, but Click & Boat is currently a leader in terms of the variety of offers in France and internationally.

On a larger scale, there are two well established European players, but not all are specialized in rentals between individuals.

Finally, an American platform dominates the United States' market.

Our competitive advantage is our daily comprehensive insurance solution, in partnership with an Axa agency as well as our extremely motivated team!
Are you part of an incubator?
Click & Boat is incubated in Paris Dauphine since the beginning of May 2014, where we work side by side with 4 other innovating start-ups.

The synergies are always flowing. We also have access to trainings, consultations which induces various types of encounters…
Where are you now with the launch of the start-up?
The website has been up and running since December 2013, the company is established since March 2013 and the first pool has been approved.
Are you currently looking for funding?
Our first fundraiser of €200k was wrapped up in just a few weeks.

Since then, our investors are happy because we are very much in advance compared to our initial business plan.

We are knocking on wood, but we have the sentiment of beginning a success story.

Any announcements to make?
We are currently completely redesigning our website and focusing strongly on the User's Experience to maximize our platform's efficiency.

Therefore, our users' feedback is crucial for the development of the website.

In order to optimize access to Click & Boat, a mobile application will soon be available on different OS systems!

And the team?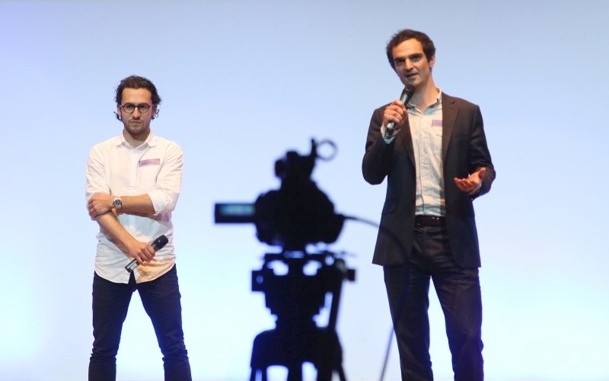 Jérémy Bismuth and Edouard Gorioux - DR
Jérémy Bismuth

A former member of the Restructuring department at Mazars and an entrepreneur at heart, Jérémy was a consultant for many companies who were turning around or undergoing hardships and has aided various company leaders towards business recovery (whether extrajudicial or within a commercial court.)

He has also actively participated in other entrepreneurial adventures, in the restaurants and event-planning sectors.

Many experiences that provide him with solid qualifications in operational and commercial development. He graduated from Paris Dauphine (Master 225 - Business Finance.)

Edouard Gorioux

Previously at Mazars in the Transaction Services department, Edouard participated in realizing due diligences and independent reviews of business plans on small & mid cap targets.

As a sailing aficionado, he is always looking for new challenges to take-on and notably sailing across the Atlantic with a small crew (3 people) at the age of 22. Edouard graduated from Supélec (specializing in Energy.)

Amir Reza-Tofighi

Graduated from Supélec and HEC entrepreneur, Amir takes care of the development of the IT platform.

After numerous freelance or salaried projects in other website creations, he joined the Click & Boat adventure, full of motivation and development ideas.

Interns: 3 interns from the Entrepreneurial Masters Program at Ipag Business School and 1 engineering intern from Ecole des Mines.
More info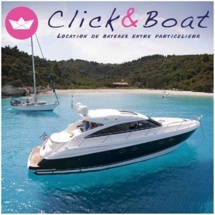 What made you want to start a business?

Edouard Gorioux: "I've always had the "entrepreneurial itch." When we talked about the idea of Click & Boat with Jérémy, I felt that we just had to go for it."

What are the qualities that an entrepreneur needs?

EG: I think the first quality is knowing to surrounded yourself well (associates, investors, interns, and employees), the second would be knowing to constantly question yourself. Once the right idea comes, you have to go for it and not waste time!

What is your ambition?
EG: Accomplish the Click & Boat project by becoming a European leader of boat rental between individuals.