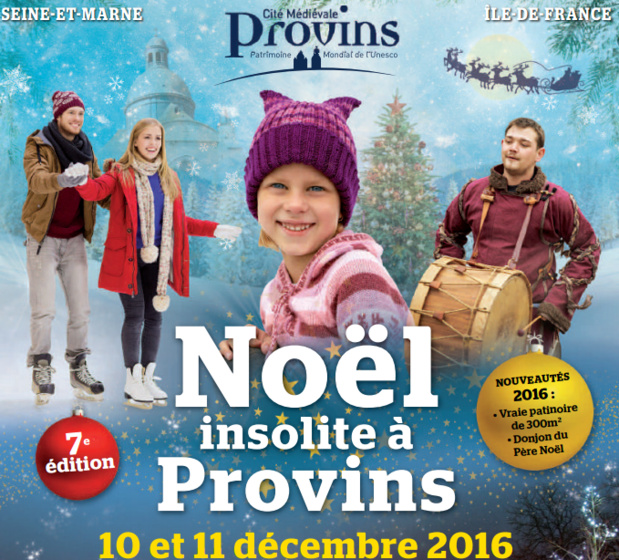 Photo OT Provins
The upper town and the lower town of Provins offer unique animations to celebrate a one-of-a-kind Christmas.

It is in this very particular setting that the Gardes-Foires de Champagne association greets visitors in this 7th edition of Medieval Christmas market.

Some forty artisans gather in the upper part of the city to invite tourists to travel back in time.

Troubadours, fire-eaters, jugglers, comedians and story tellers animate this Christmas market for a complete immersion in Middle Age.
In the upper town
The visitor will find a medieval Christmas market and many animations for the whole family in the upper city, called « Le Châtel ».

Little ones will be happy to try archery or to go on a poney ride before they head to Santa's dunjeon, in the Cesar Tower. Guided by Santa's elves, they venture in an incredible maze.

Visitors will discover traditions by seeing many Christmas cribs and by listening to tales and legends in the Streets and in monuments.

A guided tour of the town with the "Fire in Middle Age" theme will teach tourists about the importance of this element in people's life in Provins during medieval times.

Visitors may want to take part in Dame Blanche's huge banquet or have fun with medieval activities at the "wooden camp"
In the lower town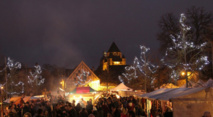 Photo OT Provins
The lower town, called « le Val » also have many surprises for the visitors.

Santa comes in town to share his tales, opportunities for guided tours with a special theme are offered.

Legends will take the tourists in a very enchanted world.

The magic goes on aboard Santa's steam train as you go on a journey back in time.

Musical animations and Christmas markets give Province a joyful and luminous atmosphere.

A 300 square meters ice ring invites the crowds to experience fun moments in the very heart of this medieval.

For more information