The ESC Troyes group welcomes dozens of students from all over the world, particularly in its Tourism School.

It will contribute to the content of this editorial and to the promotion of the International Edition section under the guidance of David Sprecher, international lawyer, professor but also a prominent commentator in the Media department of our group.

Created in 1992, the ESC Troyes group is the youngest of France's major business schools.

With a brand new campus, located 90 minutes from Paris, it has many advantages: cross-disciplinary education, diversity of schools and programs (Management, Design, Tourism, International), valorizing innovation and entrepreneurship, an integrated incubator for students who want to create their own company, with focuses in finance, social media, sport management, and many other topics…

Following a very rapid growth since its creation, the ESC Troyes Group now has more than 1,700 students, including 25% from abroad, spread out throughout five programs from post-high school to post-graduate level.
Train professionals in tourism management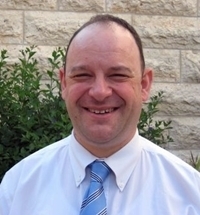 David Sprecher, international lawyer, professor but also a chronicler in the Media department of our group, will coordinate the project.
For example, the University programs, the International Bachelor (INBA) in four years, the School of Design (Bachelor and MBA) and the School of Tourism (Bachelor & MBA EMVOL.)

The MBA in tourism and leisure management is a 5 year program post high-school delivered by the School of Tourism of the ESC Troyes Group.

The goal of this program is to train professionals in the management of tourism, leisure, event planning, travel…

It offers students a two year program fully taught in English, with a strong International dimension, and with the possibility of doing one semester in one of the 14 partner universities (China, Spain, India, Germany, Russia, Lituania, Mexico, Sweden, etc.)

The professional dimension is the other fundamental aspect of the MBA.

It translates into the obligation of doing at least one 5 month internship in a company, with classes taught by professionals from the sector, partnerships with famous companies and teachings based on project management.

Finally, the School of Tourism of the ESC Troyes Group also offers a Tourism, Travel, Leisure & Event planning Bachelor diploma (EMVOL)/ a three year program that allows to acquire a true exposure to jobs in tourism, travel, leisure, and event planning, all in an international setting.