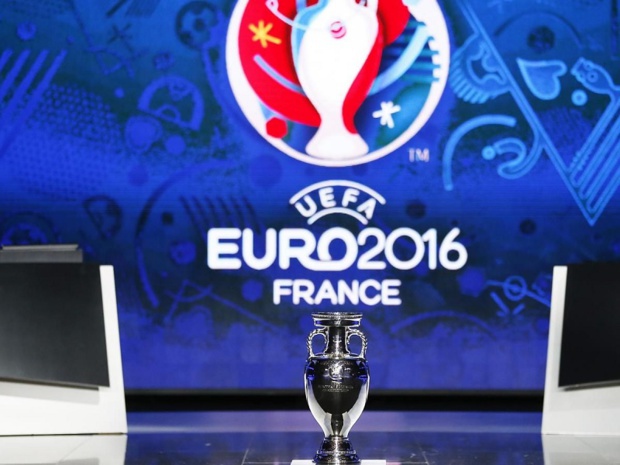 EURO 2016: a wonderful tourism display for France. DR-EURO2016
Using football as a touristic window.
Such is the ambition of Atout France thanks to the signing, on Friday July 17th, 2015, of a partnership convention with the
EURO 2016
.
The agency is anticipating to organize promotional and tourism professional awareness operations for the event.
Indeed, the 15th European Championship will take place in France, from June 10th to July 10, 2016.
Our country is hosting this competition for
the third time in its history
after 1960 (won by the USSR) and 1984 (won by France.)
The craze for the event is already felt and the first tickets were quickly snapped away. Between last June 10 and July 10th,
one million tickets
were sold for
11 million requests
.
"Such an enthusiasm when spectators are buying blindly without even knowing the participating teams attests to the incredible popularity of this competition,"
explains Jaques Lambert, President of the EURO 2016.
For those who left empty-handed, a second sale is expected next December with 800,000 seats available for the supporters of the qualified teams, which will be revealed in the Fall.
The DMC of Kuoni Suisse in charge of accommodations
This competition is a wonderful promotion window of France to the rest of the world.

In fact, while the organization was counting on 60% of French supporters, it is reconsidering its estimates and is now expecting a 50-50 breakdown.

Our English and German neighbors account for 30% of the requests. In total, there should be around 1.5 million foreign supporters coming from 180 countries.

Beyond the 2.5 million fans that will make the trip and who should spend 1 billion euros, the retransmission of every game should reach 150 million viewers.

By comparison, the EURO 2012 in Poland and Ukraine had gathered 8.1 billion people in front of their small screens (and made hotel rates increase.)

The ten cities that will host the games (Lens, Nice, Saint-Étienne, Bordeaux, Toulouse, Lyon, Lille, Marseille, Paris et Saint-Denis) will thus benefit from a great communications campaign.

In exchange, they will have to invest to build or renovate ten stadiums for up to 1.6 billion euros.

Finally, for accommodation, the DMC branch of the group Kuoni Suisse was designated as the official agency, the same as the 2008 edition. At the time, it had managed to provide 60,000 overnight stays.

Today, estimates reach around 250,000 overnight stays. Ticket sales and accommodation should bring in 500 million euros.