The initial concept?
Hotelcloud offers a digital solution for concierge services to tourism professionals.
Hotelcloud
offers a digital solution for concierge services to tourism professionals.
Native application or web solution (HTML5) Hotelcloud allows rental hotels and apartments to provide their clients with a 360 ° travel experience - an experience that exceeds in-house limitations thanks to a an ecosystem of external partners.
Marketed through two offers "HCloud" and "HCloud Pro" the applications developed by Hotelcloud meet the expectations of a tourist connected online.
What "more" for tourism?
Hotelcloud is an entry to the hotel industry 2.0.

Hotelcloud allows facilities to create their customized application that guests can access anywhere and from any online device: before the trip, to prepare for their arrival; during, to access useful information and reserve services instantly using the "one click booking."

And after their stay, to leave a rating or even book their next trip.

What is the target audience?
An apartment owner who wants to increase his visibility but doesn't have concierge services.

The low/mid range hotel that does not necessarily have sufficient in-house resources.

The luxury hotel for which a customized application adds significant value.

What is the potential market?
Hotelcloud now has nearly 60 references worldwide.

The startup sells its product in two ways:

- HCloud: 199 euros/month
- HCloud Pro: 199 euros/month + 1 euro/room/month.

The rate is fixed independently of the category, whether its a hotel/apartment.

There is a 6 months commitment, then pay as you go.

Hotelcloud markets its solutions internationally: United States, England, France, Portugal, Israel, Russia, Italy ... and can target via its two main products any category of tourism facilities, from the guest house to the palace.

Your business model?
Sources of revenue for Hotelcloud are twofold:

- Monthly license fees,

- Commissions on each external activity reserved via the application that Hotelcloud shares equitably with the partner institution.

Hotelcloud is the only e-concierge solution that rewards money to hotels at the end of each month.

What is your differentiating factor?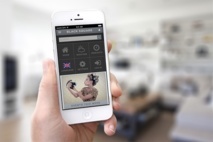 Hotelcloud is also perfectly compatible iOS, Android and web thus reaching out to all customers, which is rare in this sector.
The e-concierge market is still young. With less than 5 players on the French market.

Hotelcloud differs greatly from its competitors by offering owners of apartments and hotels an external ecosystem of affiliated partners.

This ecosystem allows professionals to retain an increasingly demanding clientele while increasing profitability by sharing commissions.

Each institution is free to choose the partners that it wants to promote on its application.

The service providers then manage themselves and their queries and planning. No additional work is therefore attributed to the hotel staff or apartment owner.

Hotelcloud is also perfectly compatible iOS, Android and web thus affecting all customers which is rare in this sector.

Are you part of an incubator?
Hotelcloud has not been incubated.

Founded in New York in 2011 and initially funded by business angels, Hotelcloud could count on the strong support of skilled and experienced investors to support the deployment of its solution.

Where is the launching of your start-up at?
The startup was founded in 2011.

In 2013, Hotelcloud conducted a fundraising of $1.6 million still through Business Angels.

Are you currently looking for funding?
Hotelcloud will probably seek to raise additional funds sometime in 2015.
Any news to announce?
Today, Hotelcloud is getting settled more heavily on the French market.

The company was able to leverage a year and a half of "beta-testing" and since January 2014 provides a simplified and comprehensive offer at a transparent price for hotel owners.

The commitment duration has been significantly reduced. The client only commit for 6 months.

2014 for Hotelcloud synonymous with the business deployment and it is through a new value proposition that the start-up undertaking this challenge.

The concierge service solution Hotelcloud has also been chosen by the Maranatha Group as part of an exclusive partnership

And the team?
David Benjamin Bracha - Founder & CEO
Before creating Hotelcloud in 2011, David Benjamin launched ACstant in 2009, a company offering the services of a personal assistant via Email. It served more than 5,000 queries, of which 70% in the tourism sector. Hotelcloud is a natural extension of his vision and finds its roots in this first concierge services experience.

Graduate of the University Paris Dauphine and Master of Financial Engineering at Carnegie Mellon University, with a training in Maths, Computer Science and Programming.

This experience allowed for an opening to the world of geek & tech startups in the United States. Let's precise that the presence of Google on the U.S. campus and Microsoft have aroused David's interests for entrepreneurship and new technologies.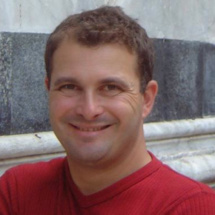 Nicolas Brouet - Head of International Sales
Sharon Bracha - Director of Operations

Ambitious and hardworking, Sharon began her career in market finance, at Goldman Sachs in London as a trader in the credit market. She turns to entrepreneurship in 2011 by partnering with Hotelcloud and aims to expand on the French market, first world tourist destination. She comes from a background in Commercial, Finance and Managerial and is a graduate of HEC Paris Grande Ecole.

Nicolas Brouet - Head of International Sales

An entrepreneur at heart, Nicolas showed a high degree of autonomy and ambition when he headed the internationalization of the market study company IFR Monitoring from 4 to 60 countries when he was CEO.

Today, involved with Hotelcloud since 2012, he is also a member of boards of directors and investor in many companies in the sector of Hospitality, the Prêt à Porter, Studios de Cinéma and solar power parks in Africa. He graduated from ESTP - Civil Engineer - IMD Program "know through knowledge."

Extra info
What made you want to become an entrepeneur?

David Bracha Benjamin: I've never "wanted" ... it was done differently; I just could not resist ... After 10 years of closing following startup news daily, programming in my room, then going to university (Paris and the United States), I finally got the idea that I would keep me up all night. So I went for it. "

What qualities should an entrepreneur have?

DBB: Not be afraid, be carefree, be led by a vision greater than yourself, know how to quickly learn new skills, knowing how to hire and be able to lead a team.

What are your ambitions?

DBB: The Hotelcloud ambition: Being motor for millions of passengers' experiences.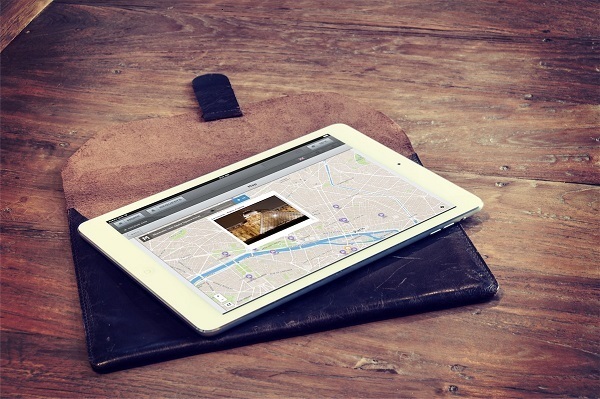 Hotelcloud is the only e-concierge services solution to reward money to hotel owners at the end of each month.