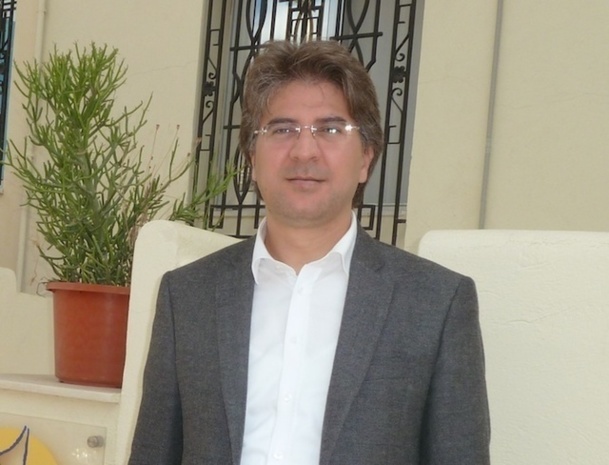 TourMaG.com - The French market, your first incoming market, seems to be coming out early this year of a turbulent phase. Have you found your optimism?
Mohamed Toumi:
"The announced momentum of the French market has not appeared.
Just look at the latest figures, the months of January and February of 2014 are -45.5 % compared to 2010! We understand that the French market was concerned about the political consequences of the revolution and the insecurity issue that it implied.
Yet it is worth noticing that no tourist suffered violent actions or instances of incivility.
So, why such a reluctance from France and no other European countries? Today, our political issues are resolved. We have a government of technocrats.
Despite their differences, the Tunisian people have arrived at a compromise to emerge the country from the conflict it was in. To answer your question, I would say I have always been optimistic if not I would not do this job.
We are expecting French tourists and we need them. They have portrayed it over the years that they love our country. They go to different regions, especially in the south. Today, 55% of our territory is deserted by tourists.
The French go to hotels, cultural sites, museums. They buy our handicrafts. They contribute to our bus systems, our 4X4, our taxis... They are essential to our country's economy. "
TourMaG.com - Your new minister intends to carry out a series of actions in the medium and long term. Diversification of Tunisian tourism products would be a priority. What is your opinion on that?
MT:
"All of Tunisia supports diversification. We are all convinced it would be the solution for tourism and regional development.
But how can we talk about diversification when our safety is still the subject of concern in non-coastal areas and in the south!
Diversification should not only concern products. We must continue to diversify our source market of tourists.
Today, the priority is the hygiene along with cleanliness, that is on the top of our customers' list of complaints.
I want a clean Tunisia! The environmental awareness is to be transmitted and that is a matter of education.
Before, our parents, our teachers taught us that. My mother, who never went to school, had taught me that respect the environment. As well as my teachers.
The priority is the quality in the whole spectrum of tourism professions, from reception at the airport until our customers' departure. This quality should also start with the punctuality of our national airline.
Quality means good behavior, attitude, presentation, knowing not harass. Quality is to have the right attitude in all circumstances. This priority will soon be in effect and will quickly lead to exemplary service.
Quality, it is also knowing to choose the right partners, working with professionals worthy of the name, who give good service, and who are in good financial health. The image of Tunisia is tarnished. We need to restore its beautiful colors."
TourMaG.com - You are arriving at the end of your term as President of the Federation Tunisian Travel Agencies. Will you run again and, if so, what will your roadmap and priorities be?
MT:
"When I took over the presidency of the federation I had a lot of projects I wanted to undertake, I wanted to tackle a series of projects, and then I became pragmatic. I became aware of the reality of things.
I had my learning period. Indeed, I decided to run again in June for a second and final term. The new status of our federation allows for two terms of four years each.
I would like to get all tourism professionals, hoteliers, travel agents, guides, artisans, to advance together through a confederation of tourism jobs.
We started this process with Mr. Belajouza, former president of Tunisia's hoteliers.
If I am elected, my wish is to work hand in hand with the Ministry and Department of Tourism. I ask for the large private sector that we represent to be closely associated with government incentives.
To move forward we need transparency between us and them. Together we can move forward. "
Read also:
"I. Habib Bouslama: "The all inclusive concept gave the 'coup de grâce' to the Tunisian Hotel sector."