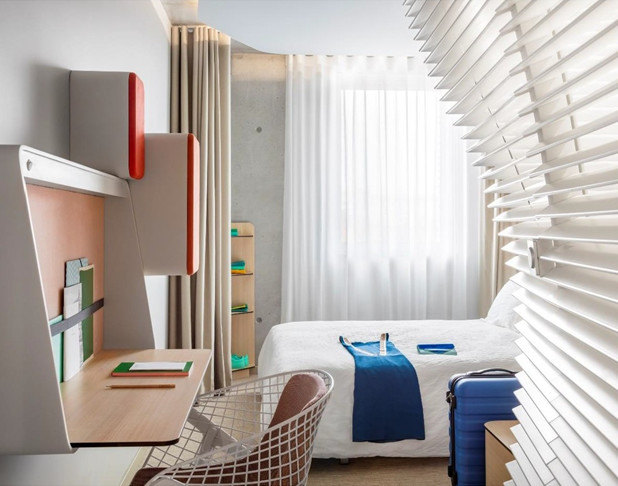 Room of the Okko Hotel in Bayonne - Photo Okko Hotels
Okko Hotels announced the inauguration of a new hotel in Bayonne, scheduled on July 1st. The group, that already has 3 facilities opened since 2014 in Nantes, Grenoble and Lyon, is doubling its hotel complex in the first semester of 2016 with the openings of Cannes and Rueil Malmaison.
Several other projects are underway, beginning with the future
OKKO HOTELS Paris-Porte de Sèvres
expected to open in a year, in the summer of 2017.
In the Basque Country capital, the group pursued its strategy of locating at the heart of city centers by setting up on the BAB (Bayonne-Anglet-Biarritz) roundabout.
The hotel has 92 rooms.
Okko Hotels inaugurera un hôtel à Bayonne le 1er juillet