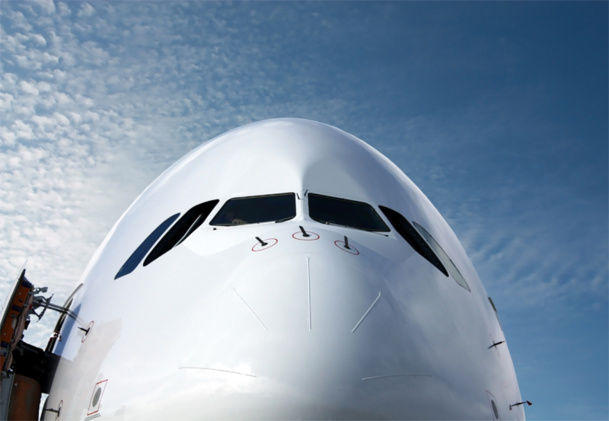 While most of them have received government help in their history, few mention it today - © pingvin57 - Fotolia.com
According to the press group The Australian Financial Review, Etihad would have benefited from a "free" loan of $3 billion from the UAE royal family.
Information that is denied by James Hogan, who claims to have obtained funding strictly for commercial terms.
This revelation raised the issue of subsidies given to airlines.
While most of them have received some government help in their history, few talk about it today.
b[
"Airline companies are extremely bitter"
exclaimed Jacques Bankir, former president of Regional Airlines, now consultant.]b
"They all have at least once received governmental aid more or less directly, but seem to forget it."
The most recent subsidies
We're talking, of course, about Alitalia, of which recapitalization by the Italian postal system was denounced by the IAG.

Mismanagement has cost 5 billion euros to Italian taxpayers.

Also impossible to forget Ryanair regularly vilified by the entire profession on this topic.

According to a report by the Court of Auditors, the company would receive each year more than 30 million euros of aid and rebates in France.

In Australia, Qantas has requested aid from the state in February to face its heavy losses.

Historical heavily subsidized companies
Before its privatization in 1987, British Airways received several loans from the British government, some of which have not been refunded.

Seven years later, it was the turn of Air France to receive a bailout, including a recapitalization by the state of the amount of 20 billion francs (€3 billion), spread out over three payments.

Same story for Lufthansa who received government assistance in 1995 in two payments, one of 1.05 billion Deutsche Mark and the other of 500 million (€ 79 million).

The objective was to maintain the level of its employees' pensions.

More recently, the Austrian government has made a contribution of €500 million in connection with the privatization of Austrian Airlines in 2008.

A year later, it was bought by Lufthansa.

The European Commission is supervising
All these aids are generally subject to the approval of the European Commission.

"Brussels periodically tries to put order in all this, by limiting protectionism. States should pay more attention than before" assures Jacques Bankir.

Several investigations are currently underway to determine the legality of these subsidies.

The Commission is looking in particular at the case of Adria Airways, to determine whether capital injections of the Slovenian state between 2007 and 2011 in the amount of €85.5 million are in accordance with the rules.

It also questioned the legality of the aid granted by Latvia to the airline AirBaltic, which would have benefited since 2008 from several loans at preferential rates, increased capital and cash contributions.

Another company under scrutiny is the low cost Wizz Air, which would have been exempt from the taxes of Timisoara (Romania) airport amounting to 2.6 million euros.

Cyprus Airways is also being watched, following the €30 million collected in 2012.

Same for Scandinavian Airlines (SAS), which received public support in 2012 from Sweden and Denmark.

Tap Portugal had also received 12 billion francs (€2.227 million) in 1994, half in loan guarantees, which had been examined by the Committee.

Finally, let's not forget Iberia, with the injection of 4.95 billion francs in 1992 that was approved by Brussels.

There was also approval for Czech Airlines that received €100 million in 2010.

Sometimes insufficient subsidies
Despite the huge amounts spent by governments, some subsidies remain insufficient to prevent the crash of a company.

900 million Swiss francs (€736 million) granted in 2001 by the government and Swiss banks have not managed to save Swissair from bankruptcy, filed on March 31, 2002.

Same for Spanair, that received from the Catalan regional government a loan of €10.5 million in February 2011, before ceasing its activity just six months later.

Repayment of €204 million earned by Malev in 2004 sealed the accounts of the company declared bankrupt in 2012.

Finally, between 1998 and 2004, Olympic Airways had received 700 million euros of aid from the state, declared illegal by Brussels.

The company ceased its operations in 2009, before being reborn under the name Olympic Air and than acquired by Aegean last October.

Finally, let's mention the fate of some companies based outside the European Union. If large suspicions remain about the Gulf airlines, other countries don't hide the help they receive.
In 2010, the South Korean public bank (Korea Development Bank) has frozen the $3.3 billion debt of Asiana Airlines.

In 2012, Air India has received support from the state via the injection of €4.2 billion over 8 years, for a return to profitability by 2018.

But some operations are sometimes profitable for the government. In 2010, suffocated by debts, Japan Airlines filed for bankruptcy, leaving a slate of more than 2,000 billion yen (20 billion euros).

The State then rescued its through a joint-venture business turnaround, which gives it 350 billion yen (3.5 billion euros).

As owners of some of the market shares, the state has recovered almost double what it had invested in during its reintroduction in the stock in 2012.