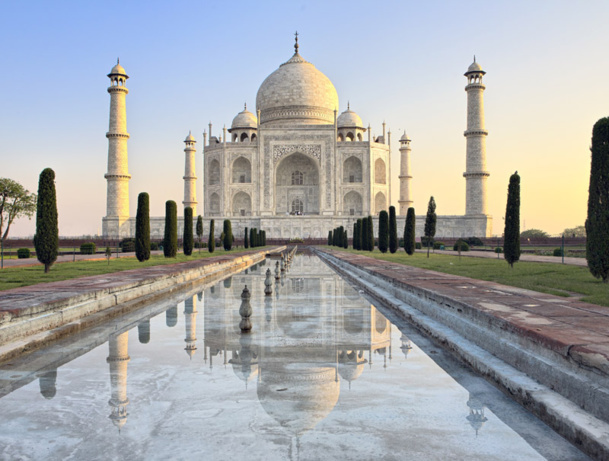 By January 2015, travelers will have to go to one of the VFS centers to apply for a visa to India - © omdim - fotolia.com
While they had stated, last February, their will of loosening visa procedures for travelers coming from France, a press release published by the Indian Embassy states the complete opposite.
It is written that starting January 2nd, 2015,
applicants will need to go - in person - to one of the 5 VFS centers, the organization in charge of providing visas to India, to give their biometric information: digital fingerprints, facial data (photos) at the time of application.
These centers are located in Paris, Marseille, Lyon, Bordeaux, and Strasbourg. (See addresses below.)
Consequence: the requests can no longer be placed by a third party.
A situation that angered many travel agencies.
Séverine Sawhney, Associated Director of French Travel Organization (FTO) in Nantes, worries:
"For clients coming from the North-West of France, for example, they will have to travel at least 450 km to apply for a visa to India.

And what about people in cities like Toulouse, Montpellier, or in regions like Auvergne?"
The worry of travel professionals
The director of FTO that has made between 700 and 800 clients travel to India adds: "The price of the visa ranges between €65 and €70, and for travelers located far from the VFS, we'll need to add the price and time of transportation.

We can hardly hide from our clients at the time of reservation this new procedure to obtain a visa…"

However, this measure should not concern all requests made prior to January 2nd, 2015.

At Richou Voyages, the teams are gearing up. "We have 5 departures between January 1st and March 31st, 2015. Normally we proceed with the visa application 2 months before departure.

But now, we're calling all our clients so that they come to the agency to fill out the application in order to undertake the necessary steps right away," explains a worried Hervé Richoux, Commercial Director of Richou Voyages.

The destination represents between 500 and 600 passengers per year from the agency.

"If this measure is maintained then it will lead to a great loss in revenue. The destination has a great quality for value ratio. And it attracts both groups and individual travelers.

Clients will not want to waste a day to obtain their visa, they will turn away from the destination."

A hard blow for tourism
According to an agency specialized in obtaining visas: it could just be a test for the first trimester. But the information is hard to verify.

A feeling that shares Yannick Barde, India Product Manager at Asia who hopes being able to change the policy.

"It is very bad news. But before alerting everyone, we first want to understand this more clearly, and obtain all the information surrounding it. It's not always easy.

The goal is to lobby and provoke a meeting at the Embassy. We have contacted the tourism office along with other partners."

Asia makes close to 3,300 passengers travel to the destination annually.

"It's a big deal for us, but it's also a blow to tourism in India.

This measure would be prohibitive and unjust to travelers, especially for those located far from the centers that give out visas."

In the country, rumor circulates that nothing is actually set in stone.

But if the Indian administration actually maintains this procedure, then it could lead to the extinction of this popular destination on the French market.

And professionals really wouldn't want that…

Will visas to India extinct the destination on the French market?

Emmanuelle Llop, Lawyer at the Court (Cabinet Equinoxe Avocats) reminds that travel agents have the obligation of informing their clients on administrative and sanitary procedures,
"in the case, particularly, of crossing border"
as well as on timeframes to obtain visas, within the realm of a travel agency sale. (Tourism Code Article R211-4.)
"This information must be given before ending the contract,"
explains Emmanuelle Llop,
"once the contract ended and there is a case modified procedures to enter a country, it is in the interest of the agency to inform its client, without, however, being financially accountable for the new steps to undertake."
Address of VFS Centers
Paris : 42-44, rue de Paradis, 75010 Paris
Marseille : 18-22, Rue Edmond Rostand, 13006 Marseille
Lyon : 21, Avenue Georges Pompidou, 69486 Lyon
Strasbourg : 20, place des Halles, 67000 Strasbourg, etage Tour Europe-13eme
Bordeaux : 81, Boulevard Pierre 1er, 33110 Le Bouscat, Bordeaux