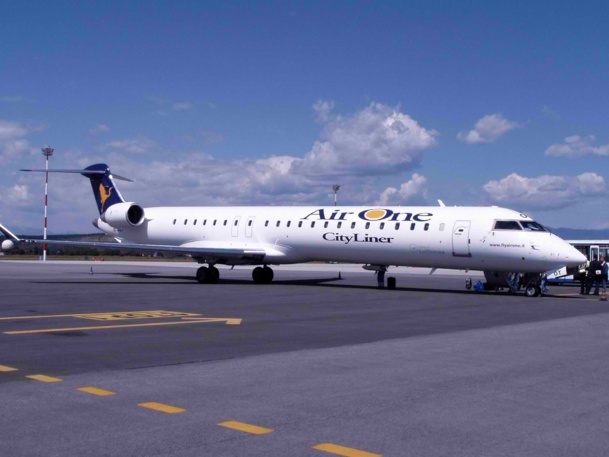 Based in Catania, Milan, Pisa, and Venise, Air One was specialized in point to point routes in over thirty airports. - DR
While its purchase by Etihad has not yet been approved by the European Commission, Alitalia is already starting to reorganize its network.
Based in Catania, Milan, Pisa, and Venise,
Air One
was specialized in point to point liaisons in over thirty airports, mostly in Italy, Greece, Spain and Russia.
No flight was managed by France. Its attractive prices allowed the company to compete with other low-costs operating on the same routes.
The company's strategic repositioning
But today,
Air One does not seem aligned with Etihad's ambitions concerning Alitalia, that has invested 1,758 billion euros in exchange for 49% of the capital.
According to Oliviero Baccelli, a transportation economics professors from the Bocconi University in Milan who was interviewed on the Figaro,
"the main objective of this agreement consists of a strategic repositioning on long-haul flights."
So, it is highly improbable that flights between Venise and Tirana (Albania) or Catania and Rostov (Russia) be compatible with this future strategy.
In a press release published on its website,
Alitalia explains wanting to optimize costs, and plans to operate independently Air One's Winter flights starting October 1st.
All clients who have already purchased tickets will be contacted to be informed on the new flight program and refund policy.
Simultaneously with this restructuring,
Alitalia is already developing the bases of a new program.
It inaugurated on September 3rd, a
new Rome-Marrakech line
running bi-weekly onboard an Airbus A321.
And last August, it established a code-sharing agreement with Air Seychelles, another brand of the Emirate empire.