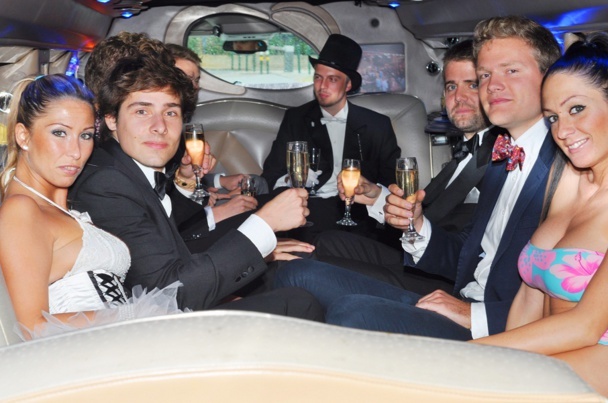 Pissup Voyages offers many activities, some are very unique, for bachelor parties abroad - Photo DR
Since June 2014,
Pissup Voyages
,
provides various offers of bachelor party trips on the French market.
The company, based in Switzerland, created in 2001 in the United Kingdom by two Danish students claims to be a leader in this sector in Germany and Scandinavia. But it is also located in other European areas. In the UK particularly.
Every year, as a whole,
the agency sends around 28,000 clients abroad in group trips
. They can go party is cities such as
Budapest, Prague, Riga, Barcelona, Warsaw, Berlin, Cracow, Amsterdam or Tallinn.
"Barcelona and Budapest are the two favorite destinations of our French clients,"
specifies Annabelle Fernandez, Communications Manager at Pissup Voyages.
Fine dining or firing Kalachnikovs
On location, to be entertained, many activities are offered to groups of friends. Some are quite traditional: sports, cultural outings, fine dining…

Others, however, are much more unique: strip shows, parachuting, and even firing Kalachnikovs!

Rasmus Christiansen and Mads Thorsdal, the company's two founders, are now 27 years old. "They are able to offer trips and activities that perfectly match the tastes and demands of their young clients.

And despite their age, they have lots of experience", explains Annabelle Fernandez.

The Pissup Voyages clientele is essentially made up of men between 25 and 45 years old. They have the choice of reserving packaged deals or can pick within a list of activities to create their own customized trip.
Not registered with Atout France
The company also organizes "team building" events. It has already set up trips for groups of employees from various Danish nightclubs, small companies, and 3 football clubs of the Danish Super League.
Located in Switzerland,
Pissup Voyages is not listed in the travel and trip operators registry of Atout France.
But "we are members of the
Danish Travel Guarantee Fund
, an organization of the European Union that provides insurance to all travelers, from any country", replies the Communications Manager.
The agency offers various insurance plans to its travelers.
"We also ensure that all of our providers have their own insurances in order
, adds Annabelle Fernandez.
And we try-out all of their activities beforehand."
Soon, Pissup Voyages should also launch a offers for young women on the French market.