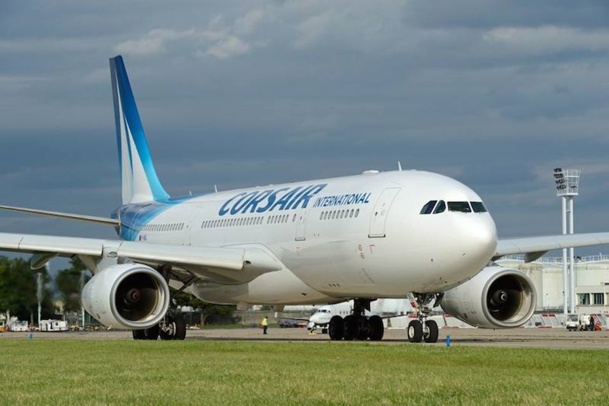 The company, Corsair, lost 8.6 million euros in 2014. DR
The future of Air Caraïbes and Corsair is more than unsure.

According the project of the Dubreuil group, owner of the first company, presented to the work's council, the two brands should co-exist until the end of the year 2016.

After that date, a third entity should be created that would oversee the activity of both operators.

It is not, in the current terms of the project, an actual fusion between Air Caraïbes and Corsair.

But this third entity will operate a fleet of 11 Airbuses 350 (already ordered by Air Caraïbes) for the lines in the Caribbean and the Indian Ocean.

Before that happens, the Dubrueil group will take the time to evaluate eventual cross overs in the technical direction, especially personnel in charge of ground operations, check-in, hosting, but also in supporting positions.

Out of Corsair's 1,235 employees, an important number could be left behind.

What does the future hold for the company's employees?
For now, all of the personnel is supposedly protected until the end of 2016. But the unions are worried.
"We're against this project, because 2016 will come around fast and we're unsure of the durability of our jobs,"
explains Jacques Biron, Union Representative at Corsair.
Other union members wonder about the future changes in terms of pay and consideration of seniority.
Because, obviously, to integrate this future "company", the employees will be put under new working conditions. Like the requirement to speak perfect English…
The Dubreuil Group and its president are not philanthropists. It is probable that the PNC and PNT contracts will be denounced in order to "redesign" them in new common contracts, in relation with the fleet's composition of the future company.
While waiting for the buyout, the TUI group, owner of Corsair is preparing the bride. According to the numbers given by the Union,
it will recapitalize the company up to 17 million euros.
Enough to absorb a portion of the losses that amount to 8.6 million euros for 2014.
The details of this plan have been presented on Friday, February 20th, 2015.