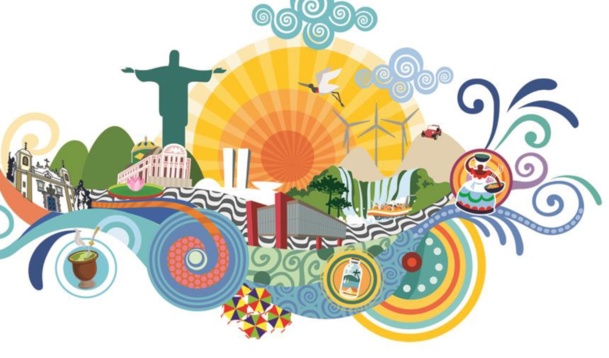 The biggest single-event sporting competition in the world will draw 600,000 foreign tourists to Brazil during the 30-day event.

Besides Sao Paulo, the games will take place in the following other 11 host cities throughout Brazil: Belo Horizonte, Brasilia, Cuiaba, Curitiba, Fortaleza, Natal, Recife, Porto Alegre, Manaus, Salvador and Rio de Janeiro, where the final game will be held.

The last World Cup held in Brazil was in 1950, and a total of 1,043,500 people attended those games. Now in 2014, the number of expected attendees has more than tripled, with an estimated number 3,300,000 people projected to attend.

FIFA registered nearly 10 million tickets requests in the two sales phases.

A lot has changed since the last time Brazil hosted the World Cup in 1950. Brazil has seen an immense financial growth and development, while the tournament has also seen major advances on and off the field.

Compared to the 1950 World Cup, the number of competing teams expanded from 13 to 32, and the number of games also increased from 22 to 64 games.

This will also be the first World Cup where goal-line technology will be used.

[In preparation for the 2014 World Cup]urlurlblank:http://www.fifa.com/worldcup/, Brazil has invested US$10 billion in infrastructural improvements including stadiums, airport/port expansion, enhancements to transportation and telecommunications.
Here are some of the highlights
- 164 new hotels will be available for World Cup travelers
- Approximately 240,000 professionals throughout the 12 host cities are being trained in hospitality services and security to support the influx in tourists.
- Most stadiums are equipped with green technology to minimize the carbon footprint, and at least seven of the twelve stadiums will harness solar power as an energy source.
- The stadium Castelao, in Fortaleza, is the FIFA World Cup's first environmentally friendly stadium and has been awarded the international leadership in Energy and Environmental Design (LEED) certificate.