Photo Maranatha
Founded in 2000, the Maranatha group features high end hôtels with various atmospheres for exceptional holidays .

Ranked #10 among French hotel groups, the Maranatha group is the first operator in the mountain destination with some 1 000 accomodations spread over the 12 properties in Savoie, Haute Savoie and Southern Alps. 8 of these properties are luxury hotels.

Each hotel responds to travelers' precise needs.

Cocooning or sportive, gastronomic or surprising, a unique experience await guests in French mountains.

exceptional properties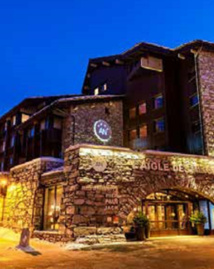 Hotel Royal Ours Blanc Photo Maranatha
In beautiful Alpe d'Huez ski station, the newly renovated
4**** Pic Blanc hotel
offers a
panoramic view on the snowy peaks
. It also displays
a quiet atmosphere in his 92 wooden accomodations.

A family hotel and a fantastic place in Alpe d'Huez, The Royal Ours Blanc Hotel et Spa****
showcases a unique hive-like architecture.
A fun and colorful environment for festive holidays
.
Famous
Chamonix
ski station hosts
the Best Western Plus Excelsior Chamonix Hôtel & Spa****.
A legendary hotel with a modern design
a
stunning view on the Mont Blanc
.
In
Pra Loup
family ski station, the
Marmotel Spa****
hotel offers cocooning and friendly holidays in
its lounge gallery
and in its
400m2 spa
.
In Serre Chevalier, the Grand Hôtel&Spa****
is an original property nested in an
old XVIIIth century mansion
. A unique setting to travel back in the past, yet enjoying a modern luxury comfort.
In the Haute Maurienne Valley, Saint-Charles**** Hotel Val Cenis
offers a
wooden cabin style setting
, only a few steps away from the Italian border.
The Aigle des Neiges**** hotel is located in the very heart of Val d'Isère old village
. This modern property is
the
place to be for friendly holidays.
The newly renovated
Mercure Brides-les-Bains Grand Hôtel des Thermes****
is located in the very heart of a spa resort. A
perfect place to be to enjoy serene vacations
.
Unusual experiences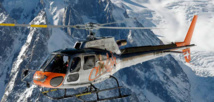 Photo Maranatha
This winter, in the mountains, Maranatha hotels offer hot wine instead of tea during tea time. A new tendance that is very much appreciated.

In addition, guests at Maranatha hotels in Alpes d'Huez can try a hike on ice with an ice climbing initiation or a heliskiing adventure (explore off track skiing on the Glacier du Grand Sablat with a return to the hotel by helicopter).

Guests staying at Best Western Plus Excelsior Chamonix. Hôtel & Spa,can opt for a 20 mn helicopter flight over the MontBlanc .

In Pra Loup, the Marmotel changes its terrace into an open sky lounge. Cocktail bar with and without alochol, waffles bar, temporary tattoo workshop, solarium… Everything is meant to please kids and adults alike!

In Val Cenis, Saint-Charles Hotel's guests will have the opportunity to get up close and personal with huskys ! A unique opportunity to learn more about these exceptional dogs and to take photos.

l'Aigle des Neiges Hotel in Val d'Isère can book a diner in a yurt for its clients.. A fantastic experience and the opportunity to taste a delicious Savoyard meal at the top of the mountains!

Unwind in exceptional spas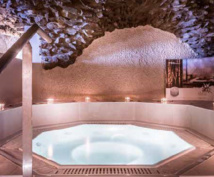 Spa Grand Aigle Photo Maranatha
The Best Western Plus Excelsior Chamonix Hôtel & Spa offers a natural environnement with cascade, plants and mountain flowers. A perfect spot to unwind and to rest after a day skiing or to kick off the holidays.

We have a crush for Grand Aigle Spa in Serre­‐Chevalier. Located in a former sheep pen, this spa is a true peace haven. Featuring old stones and large volumes, this spa is the perfect place to rest in a warm an cosy atmosphere.

Built on 2 storeys, the Marmotel Spa, in Pra-Loup, benefits from a natural . Its rooms, its hammam-jacuzzi and its solarium offers an unparalleled view on the mountains.

The Pic-Blanc Spa, in Alpe d'Huez offers a nice relaxation area and a big swimming pool.

The Royal Ours Blanc contemporary spa features a grotto-like indoor pool. An unusual place to rest.

The Saint-Charles spa in Val Cenis opened last winter. It features two big pools and a jacuzzi with a view on the mountains.